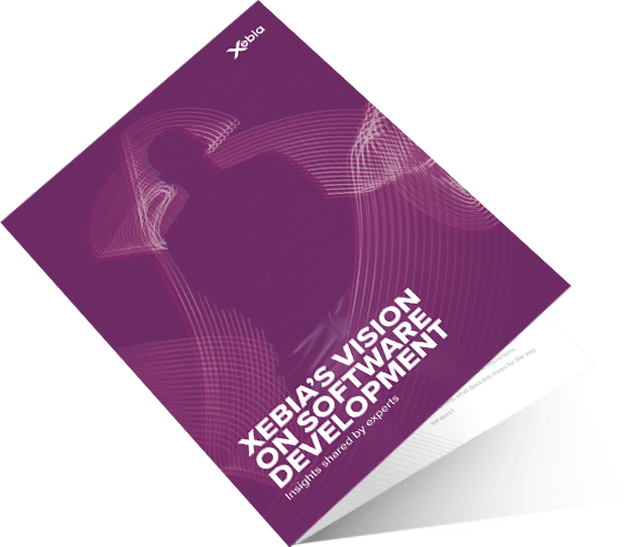 A quick look into the future of Software Development? We've collected exclusive insights from our experts!

In this paper, we share insights on topics as:
- Why cloud is making DevOps essential for development and deployment
- How managed services enable continuous development
- Globalization 3.0
- Is Kotlin the new kid on the block?
- How to find the right mix for your innovation budget
- Is being a pioneer always a good thing?
And much more...
If you have any software-related questions, feel free to reach out to us. We love to go more in-depth on our favorite topic. Enjoy your read!