Get smart in data science with GoDataDriven
Develop your data engineering and data science skills and become truly independent from consultancy companies.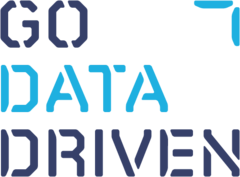 About GoDataDriven
In 2009 GoDataDriven (GDD) was a pioneer in implementing modern data platforms, like Hadoop. Since then, they've exploited the endless possibilities of open-source solutions to help dozens of enterprises become DataDriven by setting up big data infrastructures, making data available, and developing predictive models. GDD was the first Cloudera partner outside of the US. They are continuously looking for technologies that add value to data practices and have built a team of talented data scientists. GDD is also training partner with Databricks, the founders of Spark. Regarding big data and data science, they focus on what matters: the business opportunities for their customers. 
Xebia Academy & GoDataDriven
Since many years GDD and Xebia Academy collaborate in organizing big data, data science and data engineering training courses. Thereby combining the in-depth technological knowledge of GDD and the experience of Xebia Academy in organizing training courses in giving high quality output. As GDD is part of the Xebia group, we share the same principles as the key success factors of our organization: People First, Sharing Knowledge, Quality without Compromise, and Customer Intimacy.