Joël Grimberg
Joël is a Test Automation Consultant with a unique focus on relational progression. He is very fond of using Bash, Zsh, VI, and other tools to get his desired outcome in projects.

In Joëls opinion, Quality is all about personal mindset, and everything flows from there. He loves to empower people and teams to develop the best software that they are capable of, using his strong characteristics of coaching, inspiring as well as his creativity and drive. 
May it be in his personal life, as well as his professional workspace, Joël shows the eagerness to learn, he questions all things, and transforms every day into a space in which he can learn. By doing this, he exemplifies the attitude to always learn and become the best version of himself. This attitude, combined with his informal training style, creates a fun and relaxed atmosphere in which every attendee is challenged to learn.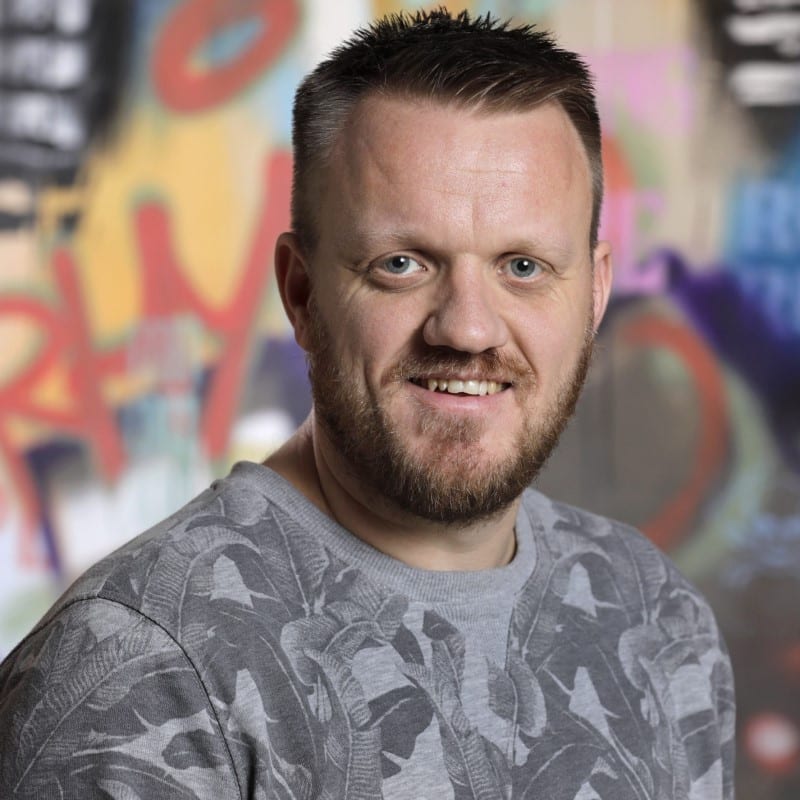 At his latest assignment at VodafoneZiggo, Joël did a quality scan and helped teams take ownership of quality, helped set up Test Automation with Cypress, and laid the foundation for CI. So, he loves getting his hands dirty. 
In his personal life, Joël is interested in philosophy, spirituality, playing basketball, and playing trumpet and low notes (bass) in Americana bands.