Professional Agile Leadership –
Evidence-Based Management
(PAL-EBM)
5 February, 2024 – Amsterdam, The Netherlands
Adapt to changing market environments and boost your organization's Agility with the continuous flow of reliable business information and empirical evidence. Adjust quickly to the rapidly changing market environment and customer requirements with our Professional Agile Leadership – Evidence-Based Management (PAL-EBM) training. Learn to continuously optimize product value, business results, and resource utilization. Measure, know, and increase your organization's adaptability in a volatile market environment.
Want to know more? Talk with a specialist
Welsey will gladly help you with any questions about the training course. He can also help you with custom training solutions for your team or organization.
Get in touch
During this course, you will learn about the Evidence-Based Management™ (EBM) Framework, developed by Scrum.org, to support you as a Professional Agile Leader in team management and continuously improve your organization's resource planning, capabilities, and business results.

Professional Agile Leadership – Evidence-Based Management (PAL-EBM) is an empirical (experiment- and data-based) approach for ongoing improvement of (customer) results and capacities, risk reduction, investment optimization, and resource planning. You will learn how to deploy the EBM Framework with your organization's purpose and goals in mind. You will experience (hands-on!) the techniques that will give you and your team an empirical Agile mindset.
We will cover
Goals and Measures: How do you use EBM to influence the goals, behaviors, culture, and values within your organization?
Empiricism as a leadership approach: How do you use experiments and data to formulate and achieve your organization's strategic objectives?
Key Value Areas: How do you utilize KVAs to target measurements for improving market value and operational capabilities?
Targets and Trust: How do these contribute to your organization's autonomy, transparency, and value delivery?
Market leadership and sustainability: How do they correlate with trial-and-error research and adjustment based on empirical data?
Gain a deep understanding of Evidence-Based Management (EBM).
Develop an Agile mindset and enhance your Agile leadership skills.
Learn techniques to optimize product value, business results, and operational capabilities.
Enhance organizational autonomy, transparency, and value delivery.
Correlate market leadership and sustainability with empirical data.
Implement EBM to improve business results continuously.
This one-day training starts with the basics to get all attendees up to speed on how you should deploy an application on Kubernetes. During the training, we combine theoretical parts to explain concepts within Kubernetes with practical parts where we gradually build out the deployment of our application.
Our PAL-EBM training is perfect for Scrum Masters, Product Owners, Team Leads, coaches, consultants, and executives who want to perfect their Agile leadership using Evidence-Based Management. It is ideal for individuals who aim to boost their organization's Agility, expand their knowledge of the Agile mindset, and drive effective leadership.
Requirements
You are familiar with the basics of the Agile way of working and Agile transformation.
Additionally, you should have read the Evidence-Based Management Guide (included in the training price).
Why should I follow this training?
Boost your leadership skills with Evidence-Based Management
Enhance your organization's resource planning and business results
Gain an Agile mindset for effective leadership
After completing the Professional Agile Leadership – Essentials (PAL-E) training course, you will receive an exam code from Scrum.org to obtain the PAL-EBM certification. This code is valid indefinitely, allowing you to take the exam online whenever you choose.

If you take the exam within 14 days after receiving the exam code and you do not pass with the required score, Scrum.org offers a free second attempt. If you take the exam later and don't pass, you must request a new exam code from Scrum.org. Any additional attempts will have separate costs not included in this training course ($200).

If you pass the exam (above 85%), you will:
Receive the Scrum.org Professional Agile Leadership (PAL I) certificate for life.
Become a lifelong member of the Scrum.org community.
Be included in the global Professional Scrum Master database.
What does it look like?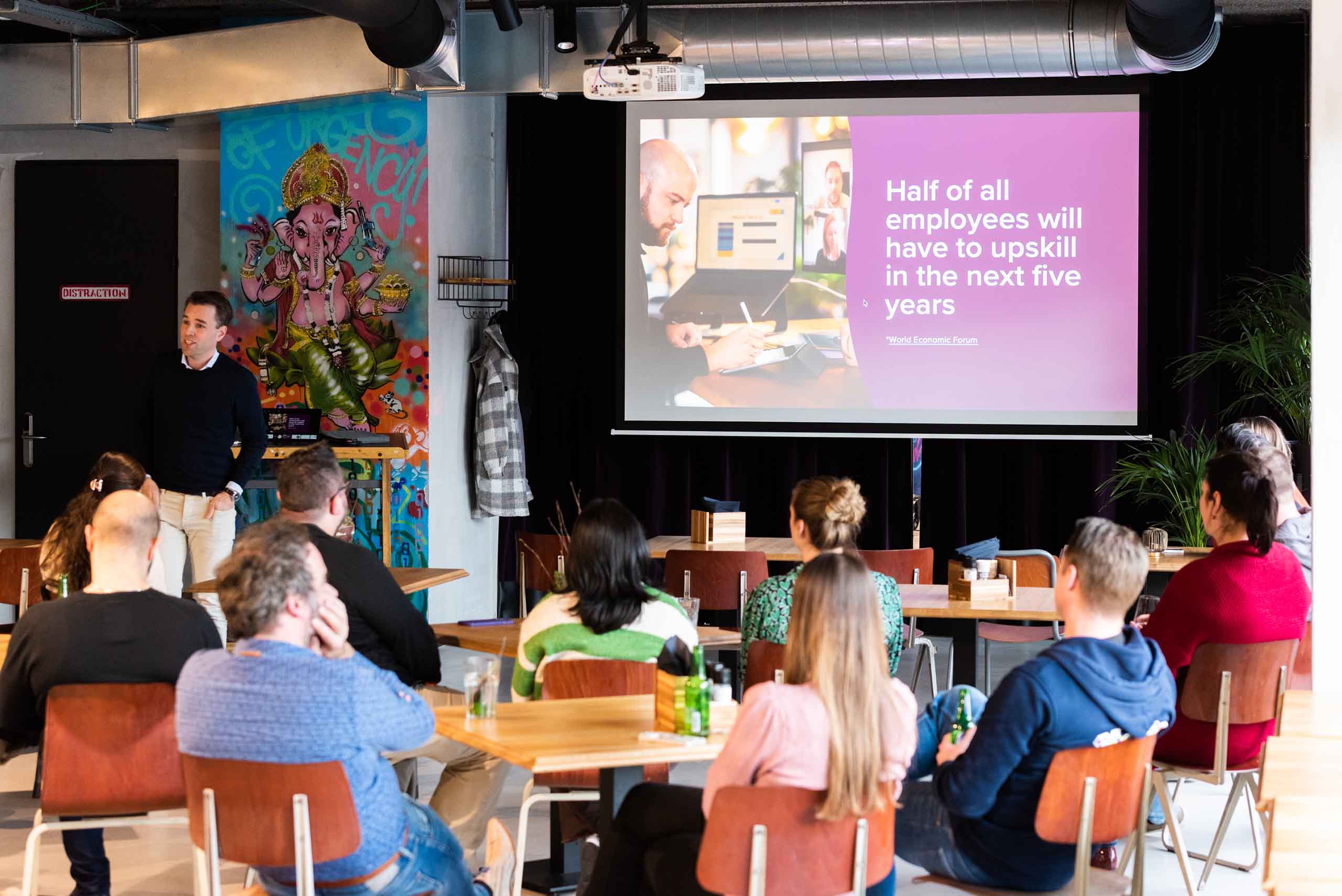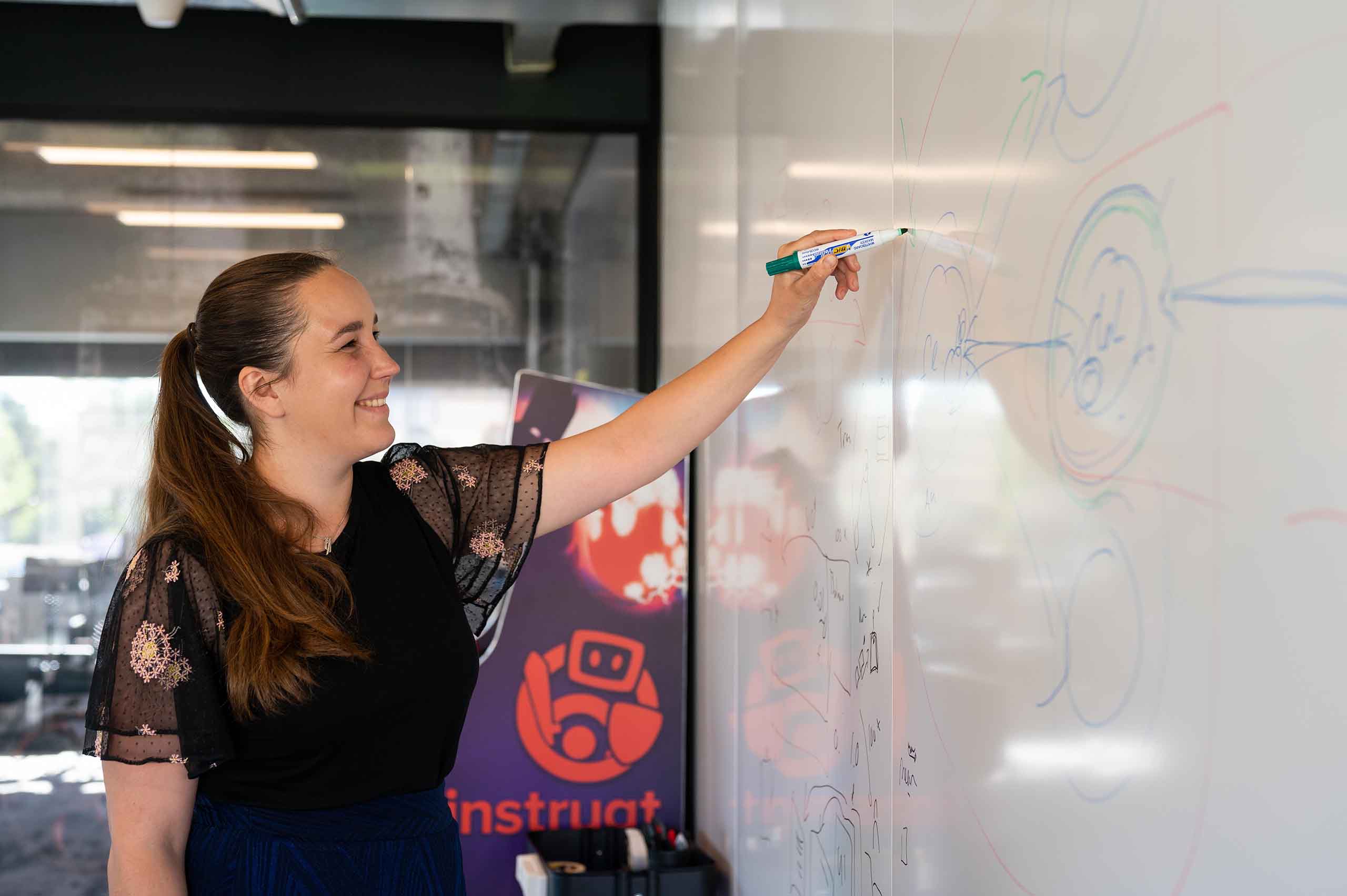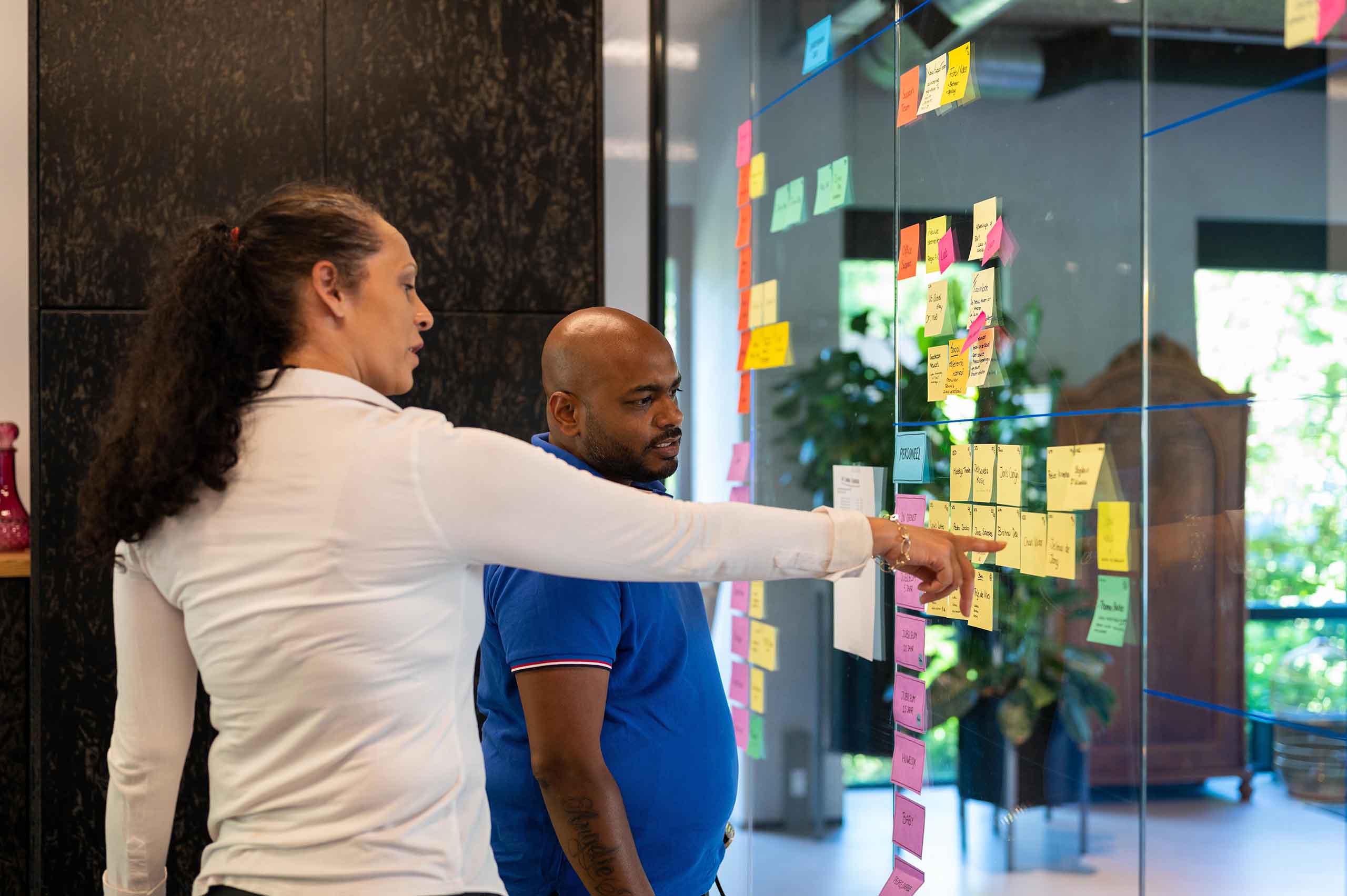 After registering for this training, you will receive a confirmation email with practical information. A week before the training, we will ask you about any dietary requirements and share literature if you need to prepare.

See you soon!
Course information
Our trainers are Scrum.org-certified experts with impressive track records.
The exam will be taken in English.
The training is in English with the option for in-company training in Dutch.
The course price includes study materials, necessary complementary literature, and a delicious lunch.
Travel and accommodation expenses are not covered.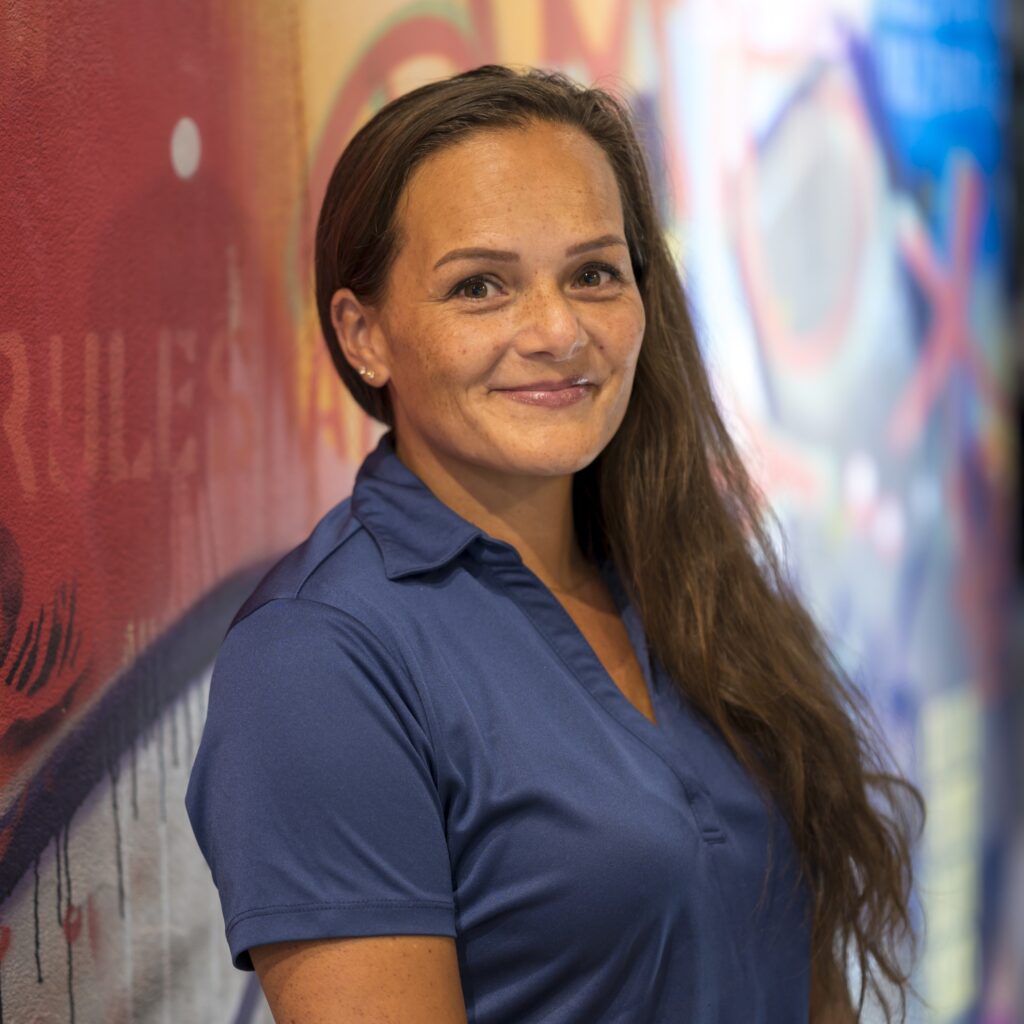 Evelien Acun-Roos
Meet Evelien Roos, trainer at Xebia Academy. Evelien is a Professional Scrum Trainer (PST) and keynote speaker.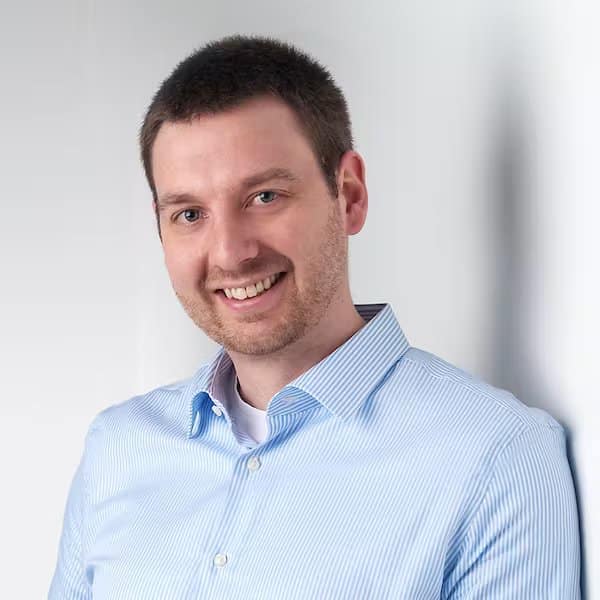 Simon Flossman
Simon Flossman provides a wide variety of Professional Scrum Training courses ranging from APS, PSM, PSM 2, PSPO, PAL-E, PSU, PSK, and SPS.