Which Product Owner Training gets me PSPO II certified?
I want to get my PSPO II certification, is there a product owner training that prepares me for this?
If you want to become a PSPO II certified Product Owner there are couple of options on how to get there. First of all, there is no Professional Scrum Product Owner II course. Scrum.org has a Professional Scrum Product Owner level II (PSPO II) assessment, which is open to everyone who is PSPO I certified. You should however have a thorough understanding of Scrum and extensive experience as a Product Owner.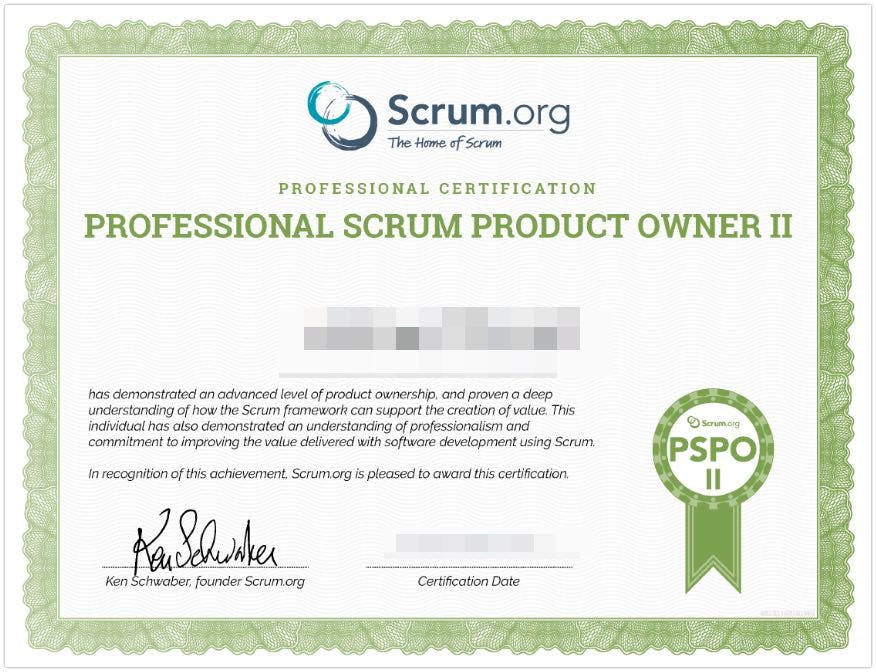 Can I follow a course that prepares me for the PSPO II exam?
You can follow an Advanced Product Owner Course, but understand that this does not directly prepare your of the PSPOII Assessment. Scrum.org says on it's website:
" Anyone attempting the PSPO II should have in-depth Scrum and Product Owner experience and have taken the Professional Scrum Product Owner course prior to taking this assessment. However, attending a course is not sufficient for certification. The PSPO II assessment is very difficult, and consists of multiple-choice questions, case study questions, and essays.
The PSPO assessments are grounded in the Professional Scrum Product Owner subject areas. The assessment is exhaustive and rigorous. Many questions ask you to think about or interpret the meaning from the Scrum Guide, apply content from the PSPO subject areas, Product Owner Learning Path, and in some cases, apply your own experience. Find additional information to help you prepare for the PSPO Assessment and ways to learn about Scrum."
So the bottom-line is that you should do a lot of self-study when you want to become a PSPO II Certified Product Owner. Knowing that there are not a lot of them around, it might definitely be worth you while.