Stakeholder Management Masterclass
7 December, 2023 – Hilversum, The Netherlands
Enhance your Product Ownership skills and master the art of Stakeholder Management in this one-day advanced training course. Learn to build meaningful relationships, effectively communicate, and confidently say "No" when needed. Elevate your Product Owner expertise and create a collaborative atmosphere for product success.
Looking to upskill your team(s) or organization?
Roy will gladly help you further with custom training solutions for your organization.
Get in touch
If you face challenges in stakeholder discussions, this one-day training is tailor-made for you. Strengthen your relationship-building skills and master the art of confidently saying "No" while preserving harmony. This advanced training delves into the key aspects of stakeholder management, teaching you how to engage each stakeholder effectively.

You will explore ways to build meaningful relationships, identify key stakeholders, and understand your own mandate. Navigate tough discussions easily, elevate your Product Ownership expertise, and create a collaborative atmosphere for your product's success.

In this course, you will gain the following skills:
Understand your own mandate as a Product Owner.
Map your stakeholders and identify key players.
Approach different groups of stakeholders effectively.
Gain tips and advice on communication strategies.
Learn how to confidently say "No" when needed.
Map and identify key stakeholders and build meaningful relationships with stakeholders.
Communicate effectively with different stakeholder groups.
Contribute to overall product success through effective stakeholder management.
Understanding your mandate as a Product Owner
Mapping your stakeholder landscape and identifying key stakeholders
Effective approaches for building relationships.
Communication tips and strategies.
The art of saying "No" constructively.
This advanced Product Owner course is perfect for Product Owners and Product Managers seeking to build better relationships with stakeholders and foster a collaborative atmosphere. It's also valuable for Scrum Masters and Agile Coaches looking to broaden their stakeholder collaboration skills and better support Product Owners.
Requirements
To make the most of this training, we recommend a solid understanding of Scrum by studying the Scrum Guide.
Also, you should have at least one year of experience as a Product Owner or Product Manager and have completed a Product Owner course or been part of a Scrum Team for a considerable time.
Why should I follow this training?
Learn from PO authorities like Willem Vermaak and Robbin Schuurman
Benefit from your trainer's extensive experience with stakeholders
Learn how to apply all learned expertise to your own unique environment
After registering for this course, you will receive a confirmation email with practical information. A week before the start of the program, we will share relevant literature if you need to prepare.

As we offer lunches – we have a salad bar and fresh pastries every day – we will contact you about any dietary requirements.

See you soon!
Course information
After the training, you will receive a digital training booklet including concrete next steps, as well as the book: "Master the Art of No – Effective Stakeholder Management for the Product Owner".
The price includes all study materials.
Travel and accommodation expenses are not covered.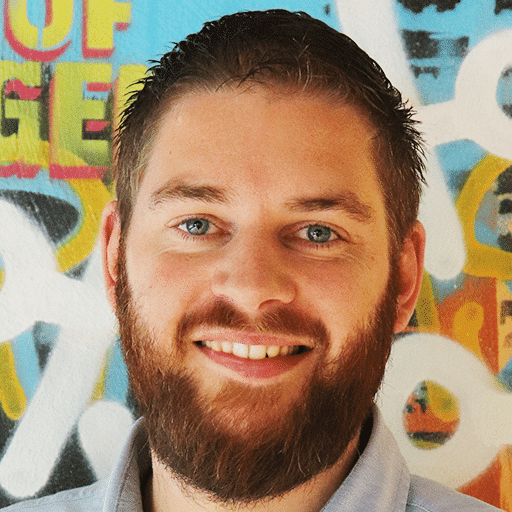 Willem Vermaak
Meet Willem Vermaak, trainer and author at Xebia Academy. Willem is a PST and teaches Product Management courses.
Robbin Schuurman
Robbin Schuurman is a trainer (PST), Professional Product Management creator and product leader at Xebia Academy.