Sjoerd Nijland
Sjoerd is the founder of Serious Scrum and Road to Mastery. Sjoerd is a distinguished Scrum Master and author of The Scrum Master Playbook.

Having directed and coached many digital implementations for various brands, such as Bugaboo, Sjoerd has achieved various acclaimed milestones, including Webby Awards nomination, Innovation Award (Transport), Red Dot Awards, including Best of the Best in both E-Commerce and Retail, and Winner of the 2016 Hackathon: Artificial Intelligence.
Sjoerd developed himself in Brand Positioning, Authentic Leadership, NLP, Community Management, Online Activation Strategy, Coactive Coaching, Creative Advertisement, Lean UX, Service Design, Professional Scrum & UX.

What drives him? He loves helping specialists play together, engaging complex challenges creatively. Sjoerd identifies himself as a guide taking groups on a learning journey. This is also how he trains: he takes specialists on extensive learning journeys where individuals learn from each other by sharing experiences while engaging in creative plays from his extensive playbook.

"To me, being a Scrum Master is about guiding others on their journey. Scrum is a team game; it can only be mastered together. I always had an adventurous spirit. 'Exploring better ways together' is what drives me. I like to share and learn from the experiences of others. That means I often venture off the beaten tracks. I experiment and play around. I much rather work with a good backpack than a fixed roadmap."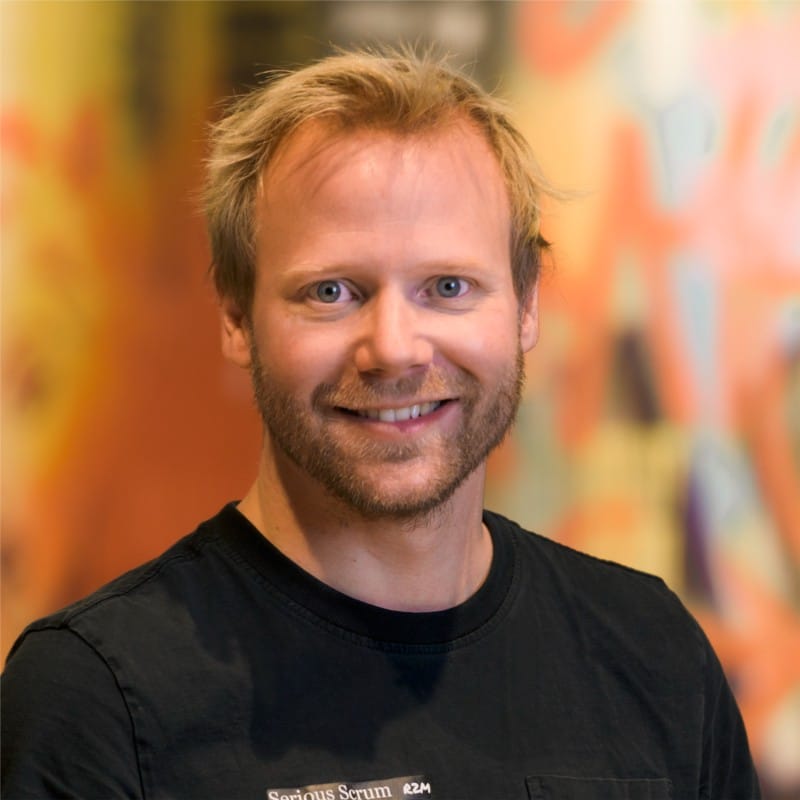 Scrum Master
The Scrum Master Playbook
Want to boost transparency and bridge learning gaps? This Scrum Master Playbook will nurture work engagement and spark problem-solving with 50 creative plays. Bring the elements of play, curiosity, and creativity into your Scrum Team and training programs. 

The carefully selected plays in this book, written by Sjoerd Nijland and Evelien Acun-Roos, will unlock your team's full potential. They will make work more enjoyable and meaningful. Through Empowerment-by-Play, even the impossible will become possible!