Sjoerd Nijland
Sjoerd is de oprichter van Serious Scrum en Road to Mastery. Sjoerd is een onderscheiden Scrum Master en auteur van The Scrum Master Playbook.

Na vele digitale implementaties te hebben geleid en gecoacht voor verschillende merken, waaronder Bugaboo, heeft Sjoerd verschillende geprezen mijlpalen bereikt, waaronder Webby Awards nominatie, Innovation Award (Transport), Red Dot Awards, waaronder Best of the Best in zowel E-Commerce als Retail, en Winnaar van de 2016 Hackathon: Artificial Intelligence.
Sjoerd heeft zich ontwikkeld in Brand Positioning, Authentiek Leiderschap, NLP, Community Management, Online Activation Strategy, Coactive Coaching, Creatieve Reclame, Lean UX, Service Design, Professional Scrum & UX.

Wat drijft hem? Hij houdt ervan om specialisten te helpen samen te spelen en complexe uitdagingen creatief aan te gaan. Sjoerd ziet zichzelf als een gids die groepen meeneemt op een learning journey. Dit is ook de manier waarop hij traint: hij neemt specialisten mee op uitgebreide learning journeys waar individuen van elkaar leren door ervaringen te delen en tegelijkertijd creatieve spelletjes te spelen uit zijn uitgebreide draaiboek.

"Voor mij gaat Scrum Master zijn over het begeleiden van anderen op hun reis. Scrum is een teamspel; je kunt het alleen samen onder de knie krijgen. Ik heb altijd een avonturier geweest. 'Samen betere wegen verkennen' is wat mij drijft. Ik deel en leer graag van de ervaringen van anderen. Dat betekent dat ik me vaak buiten de gebaande paden begeef. Ik experimenteer en speel. Ik werk veel liever met een goede backpack dan met een vaste routekaart."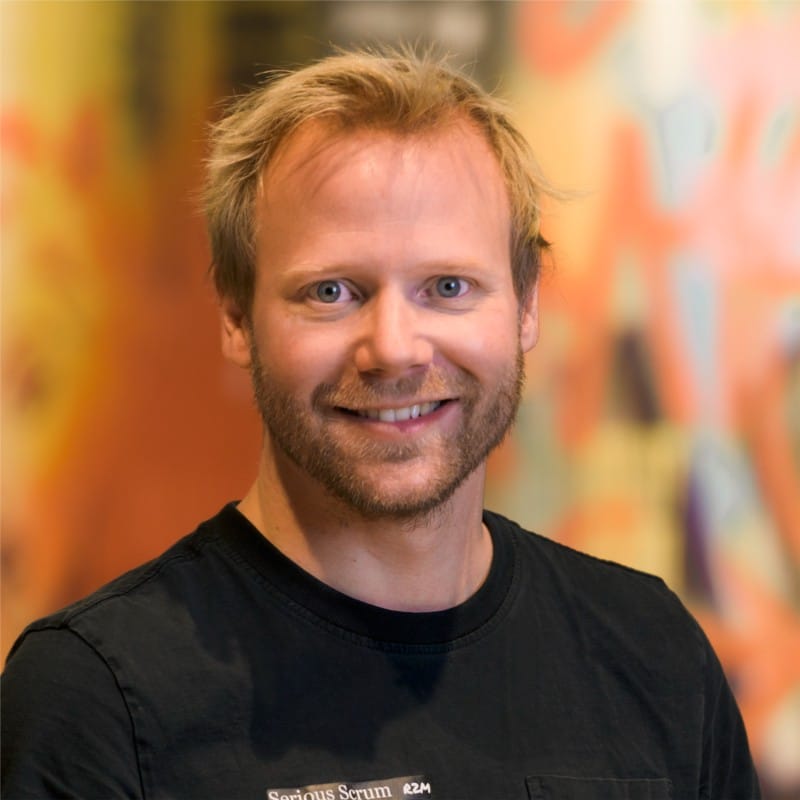 Scrum Meester
The Scrum Meester Playbook
Wil je de transparantie vergroten en leemtes opvullen? Dit Scrum Master Playbook stimuleert werkbetrokkenheid en probleemoplossing met 50 creatieve spelletjes. Breng de elementen van spel, nieuwsgierigheid en creativiteit in je Scrum Team en trainingsprogramma's.

De zorgvuldig geselecteerde stukken in dit boek, geschreven door Sjoerd Nijland en Evelien Acun-Roos, zullen het volledige potentieel van je team ontsluiten. Ze zullen het werk leuker en zinvoller maken. Door Empowerment-by-Play wordt zelfs het onmogelijke mogelijk!