Become a SAFe Certified Lean Portfolio Manager
You are a leader in an organization that uses the Scaled Agile Framework (SAFe) to maximize value delivery and are looking to extend that to the Portfolio.
This training is perfect for...
Executives, Enterprise Architects, Product Managers, Solution Managers, and leaders in general who are involved in shaping the future of their organization's product and project portfolio through prioritizing, planning, and budgeting. Also suited for people looking to coach them, such as Scrum Masters, Release Train Engineers, and Agile Coaches.  
What will you learn during the Lean Portfolio Management training?
This 3-day program will help you to create and maintain a portfolio vision and roadmap, and to connect it to the enterprise. The first part is a 2-day interactive course that teaches the practical tools and techniques necessary to adopt LPM. We offer that as a public class.
The second part is an optional 1-day workshop that will help Enterprise teams get started with LPM in their organization. We offer that as an in-company or multi-company add-on. To get the most value from this program, we strongly advise you to follow the full 3-day version as a Management Team.   
Program
Introducing Lean Portfolio Management.
Establishing Portfolio Strategy and Vision, and Realizing Portfolio Vision through Epics.
Establishing Investment Funding through Strategic Portfolio Review, Portfolio Sync, and Participatory Budgeting.
Managing Portfolio Flow, Applying Agile Portfolio Operations, and Applying Lean Governance.
Practicing SAFe.
Lean Portfolio Management Certification
The Lean Portfolio Management training is concluded with an online 90-minute multiple-choice exam, included in the price of the training. Please note: attendance on both days is required to take part in the exam. The Lean Portfolio Manager exam needs to be conducted online within 30 days of the last training day. If you pass, you will receive your Scaled Agile Academy certificate and get access to the Scaled Agile Community Platform.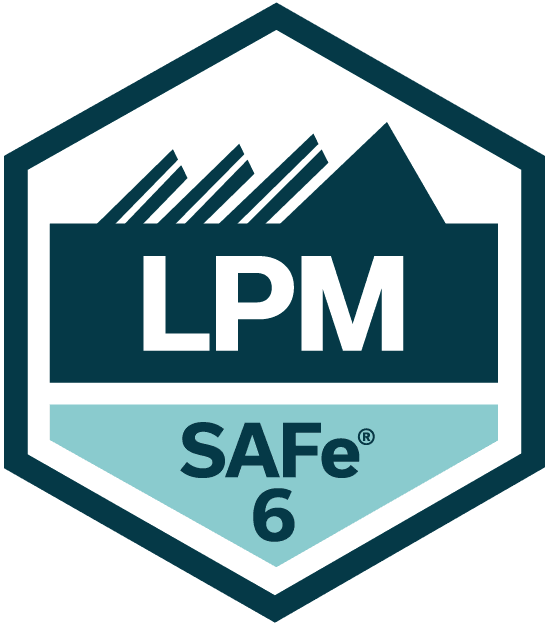 Learning Journey
The Learning Journey of a SAFe professional always starts with wanting to know how to scale Agile. For a good Agile foundation, you can follow our Agile Scaling Frameworks Overview training first, followed by our Certified Leading SAFe course. Or, start with this Expert-level Lean Portfolio Management course directly.
Would you already like to learn a bit about what SAFe Lean Portfolio Mangement is? Read our blog to get a sneak peek into the topic.