Data Storytelling
29 February, 2024 – Virtual
Do you find it hard to make compelling visuals that impact or drive decision-making? Do you get frustrated when people stop listening to your data presentation and go on their phones? Come to the Data Visualization and Storytelling course and learn how to create compelling data visualizations and engaging data stories that inform, entertain, and drive action.
Looking to upskill your team(s) or organization?
Nico will gladly help you further with custom training solutions.
Get in touch
After the training, you will be able to:
Create a range of visualizations using Python
Control the visual elements of your chart to tell a compelling story 
Use good graphic design choices to change your visualizations for different audiences 
Craft stories that keep the audience engaged and prompt them to take action 
Data Visualization in Python 
Using matplotlib, altair, and seaborn to make charts in Python 
Customizing charts to make them more readable 
Gradual revelation of information to avoid saturation 
Introducing characters and challenges to create a story 
Selecting the right pieces to deliver a unified, clear message 
Invoking emotion in the audience to encourage action 
The first day centers on mastering data visualization techniques in Python. Participants will become proficient in utilizing Matplotlib, a fundamental library for creating static visualizations. Additionally, they will explore Altair, a powerful tool for generating interactive and dynamic visual representations of data. The program will cover various types of charts and guide participants in choosing the most suitable ones for different analytical scenarios.
The second day delves into advanced techniques to elevate data visualization. Participants will learn to incorporate extra elements into their charts for added context and insight. The program will also explore graphic design, showcasing how visual elements can be manipulated to tell a more compelling and persuasive data story. Participants will discover how to use keywords and language effectively to evoke specific emotions and convey a more impactful narrative through their visuals.
By the end of this program, participants will have gained a comprehensive understanding of data visualization in Python, including proficiency in Matplotlib, Altair, and advanced visualization techniques. This knowledge will empower them to create compelling, informative, and emotionally resonant visualizations to effectively communicate insights from their data.
Data Visualization in Python 
Matplotlib: the go-to library for data visualization 
Using Altair to make interactive visuals 
The "what's in it for me" factor? Making audiences care from the get-go.  
Using challenging data tasks to create a human connection 
Selecting story scenes to deliver a clear message and inspire action  
This training is ideal for professionals across various industries who want to level up their data storytelling and visualization skills. Whether you are a data analyst, scientist, product manager, or business professional, this course will empower you to communicate data insights effectively and drive decision-making. 
Requirements
You work with data and know how to make simple visualizations with a tool of your choice (e.g., Excel, Tableau, PowerBI, Python, R, etc.). 
Why should I do this training
Unlock The Power of Storytelling
Learn how to create compelling data visualizations that inform and drive action. If you want the ability to: tell a story or answer questions with your data, create compelling visuals that impact decision-making, and ensure your audience never leaves without understanding the critical points of your analysis, then this course is for you.
Identify the best chart for certain use cases, Add extra elements to your chart to aid the story and how to invoke emotion in the audience to encourage action
Data Visualization in Python
Use matplotlib, seaborn and altair to make charts in Python and Learn how to customize charts to be more readable
After registering for this training, you will receive a confirmation email with practical information. A week before the training, we will ask you about any dietary requirements and share literature if you need to prepare.
All literature and course materials are included in the price. 

All literature and course materials are included in the price. 
After registering for this course, you will receive a confirmation email with practical information.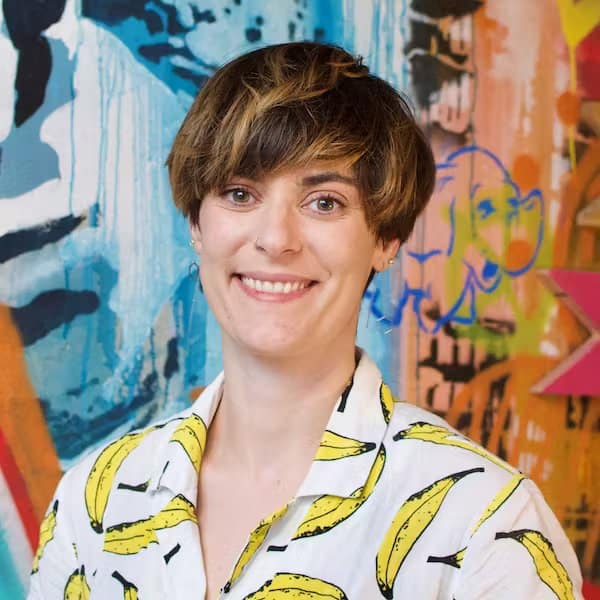 Lucy Sheppard 
Meet Lucy Sheppard, trainer at Xebia Academy. Lucy is a data science trainer and teaches many Python courses as well as dbt Learn.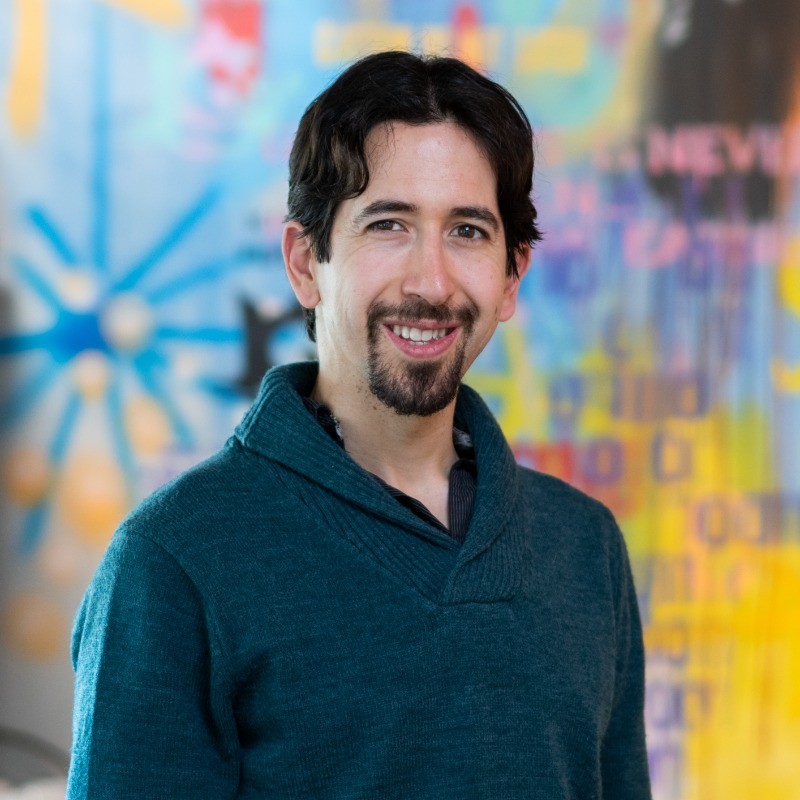 Juan Venegas