Certified Analytics Translation
18 December, 2023 – Virtual
Learn how to successfully identify, develop, and execute AI use cases in your organization in this certified Analytics Translation training. This course empowers you to drive the development of AI solutions that match business needs and add value to your organization. Whether you are an analytics translator, product owner, subject matter expert, business developer, Agile coach, or project manager — connecting business and technology will help you take the next step in your Data and AI career. 
Looking to upskill your team(s) or organization?
Nico will gladly help you further with custom training solutions.
Get in touch
After the training, you will be able to:
Gain value from data by developing AI solutions. 
Assemble the right team to develop AI use cases. 
Facilitate the process from proof-of-concept (POC) to minimum viable product (MVP) to a production-ready solution. 
Introduction to Analytics: A non-technical introduction to AI, analytics, data science, and a few analytical models to ensure we're all on the same page with terminology .
Value Chain of Data Science: From data to business value — a helpful framework for designing your analytics solutions. 
AI Solution Framework: A method for transforming an initial analytics idea into an analytics product embedded in the business. The AI solution framework is an end-to-end, stage-gate process that moves through the ideation, experimentation, and industrialization phases.  
Ideation Phase: Collect, prioritize, and refine ideas into a use case. 
Experimentation Phase: Create a proof-of-concept (POC) tested in practice. 
Industrialization Phase: Transform your minimum viable product into an embedded analytics solution. 
Introduction to Analytics 
The Analytics Process 
The Value Chain of Data Science 
Roles, Tasks, and Responsibilities in AI Use Cases (a learning simulation) 
AI Solution Framework Overview 
This training is perfect for professionals working in companies that utilize data and AI, including IT, Analytics, and Business managers, as well as Agile Coaches, Subject Matter Experts (SMEs), and Product Owners. This training will deepen your knowledge if you want to play a central role in developing successful data and AI products. The training program takes you through the complete process of generating AI solutions, equipping you with the necessary skills to succeed. 
Requirements
While basic knowledge of Data and AI is helpful, it is not required as we cover all the necessary foundations during the training. 
Why should I
follow this training?
End-to-End AI Solution Development
This training empowers you to develop AI solutions comprehensively, from ideation to delivering production-ready solutions, including use case generation and team assembly.
Comprehensive Data Science and Analytics Education
Enroll in this training for a deep grasp of data analytics and the data science value chain. This knowledge is essential for informed, data-driven decision-making and optimizing AI solutions for business impact.
AI Solution Framework for Real-world Application
This training offers an AI framework to turn creative ideas into practical business solutions. Learn how to bridge the gap between AI theory and real-world implementation, preparing you for industry demands.
We have worked together with APMG International to offer you a certification from a globally recognized partner.
You can take the exam online either at the end of the course or at your convenience. You can find the Analytics Translation Syllabus here. Take a sample exam through the APMG website (select Analytics Translation from the drop-down menu).
If you pass the exam, you will receive an:
Analytics Translation certificate. Exclusive access to online learning resources of the Scaled Agile Academy.
Analytics Translation digital badge.
After registering for this training, you will receive a confirmation email with practical information. A week before the training, we will ask you about any dietary requirements and share literature if you need to prepare.
Course information
All literature and course materials are included in the price. 

After registering for this course, you will receive a confirmation email with practical information.  
You can take the exam online either at the end of the course or at your convenience.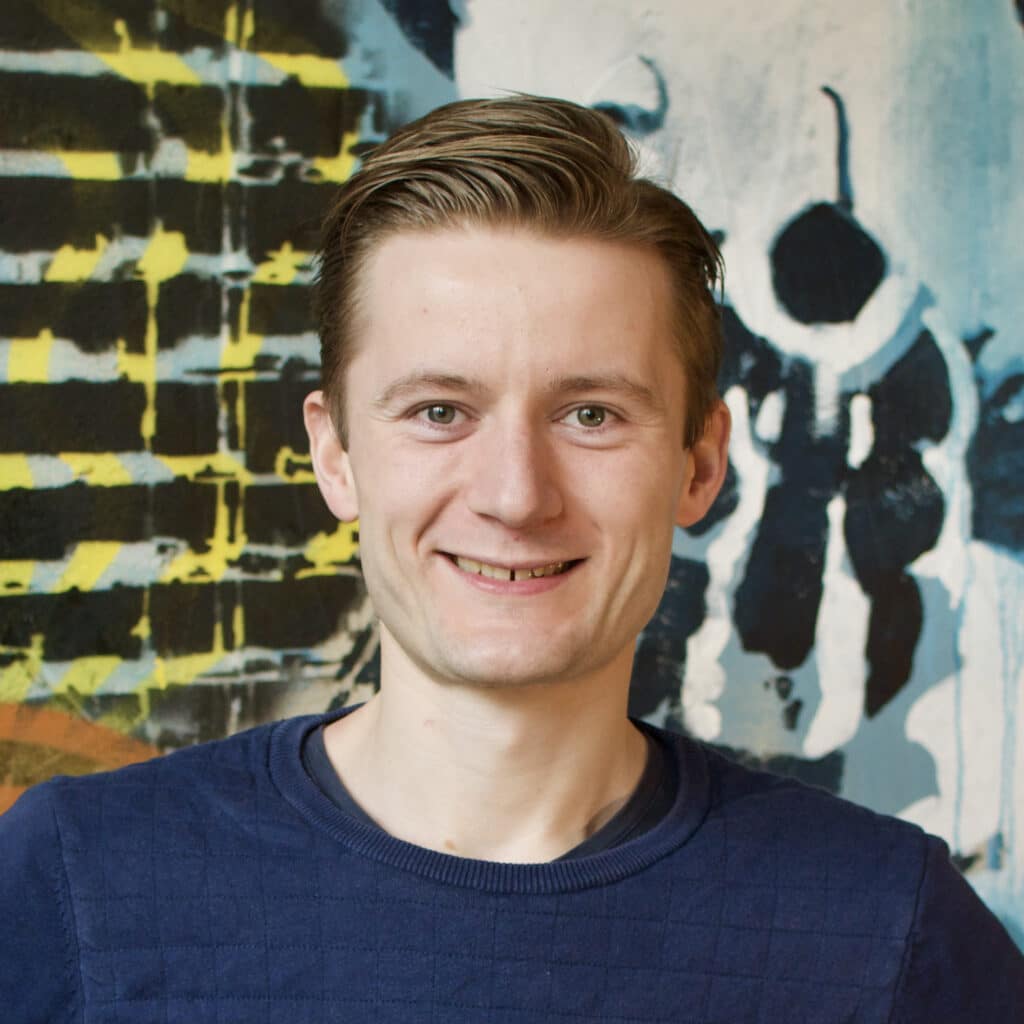 Steven van Duin
Meet Steven van Duin, a talented Data Science and Data Analytics trainer at Xebia Academy.