Advanced Analytics Translation 
30 November, 2023 – Amsterdam, The Netherlands
This Advanced Analytics Translation training delves into the first phase of the AI Solution Framework: the ideation phase. We address hosting an ideation session, building a value case for a data science product, and successfully interacting with stakeholders to make it all happen. 

This training includes a personal follow-up with the trainer one month after the course. During this one-on-one coaching session, you will discuss your business case and receive feedback and insights.
Looking to upskill your team(s) or organization? 
Nico will gladly help you further with custom training solutions. 
Get in touch
After the training, you will be able to:
Successfully host ideation sessions.
Effectively communicate with your stakeholders.
Build a solid value case for your AI solutions
Effective Communication: Learn how to structure a compelling, message-first story.
Ideation Session: Build a driver tree to identify analytics opportunities, starting from the business value.
Value Case for an AI Solution: Build a value case that comforts the controllers in your organization. 
Frameworks for structured thinking.
Ideation session.
Our Advanced Analytics Translation Training is perfect for data professionals, product owners, product managers, team leads, chiefs, and anyone looking to deepen their analytics translation skills.

Whether you are involved in building business cases for data projects, managing stakeholders, or launching analytics solutions, this program is designed to empower you with practical knowledge and insights. 
Requirements

You have successfully completed the Certified Analytics Translation training or have a similar experience so that you know and understand: 
The Value Chain of Data Science. 
The AI Solution Framework. 
The team will be required to build AI solutions. 
The goals, activities, and dynamics for each of the phases of the AI Solution Framework (Ideation, Experimentation, Industrialization).   
Why should I follow this training?
Involve stakeholders for creating successful analytics solutions
Stakeholder involvement for successfully developing and adopting analytics solutions typically starts with an ideation session.
Organize fruitful ideation sessions based on best practice
In this training, you apply our learnings from many ideation workshops to create your own successful session. 
Professionalize your approach to testing and experimentation
To convince your business sponsor, you learn how to create a solid business case for your analytics solution and effectively communicate your idea.  
After registering for this training, you will receive a confirmation email with practical information. A week before the training, we will ask you about any dietary requirements and share literature if you need to prepare.
Course information
All literature and course materials are included in the price.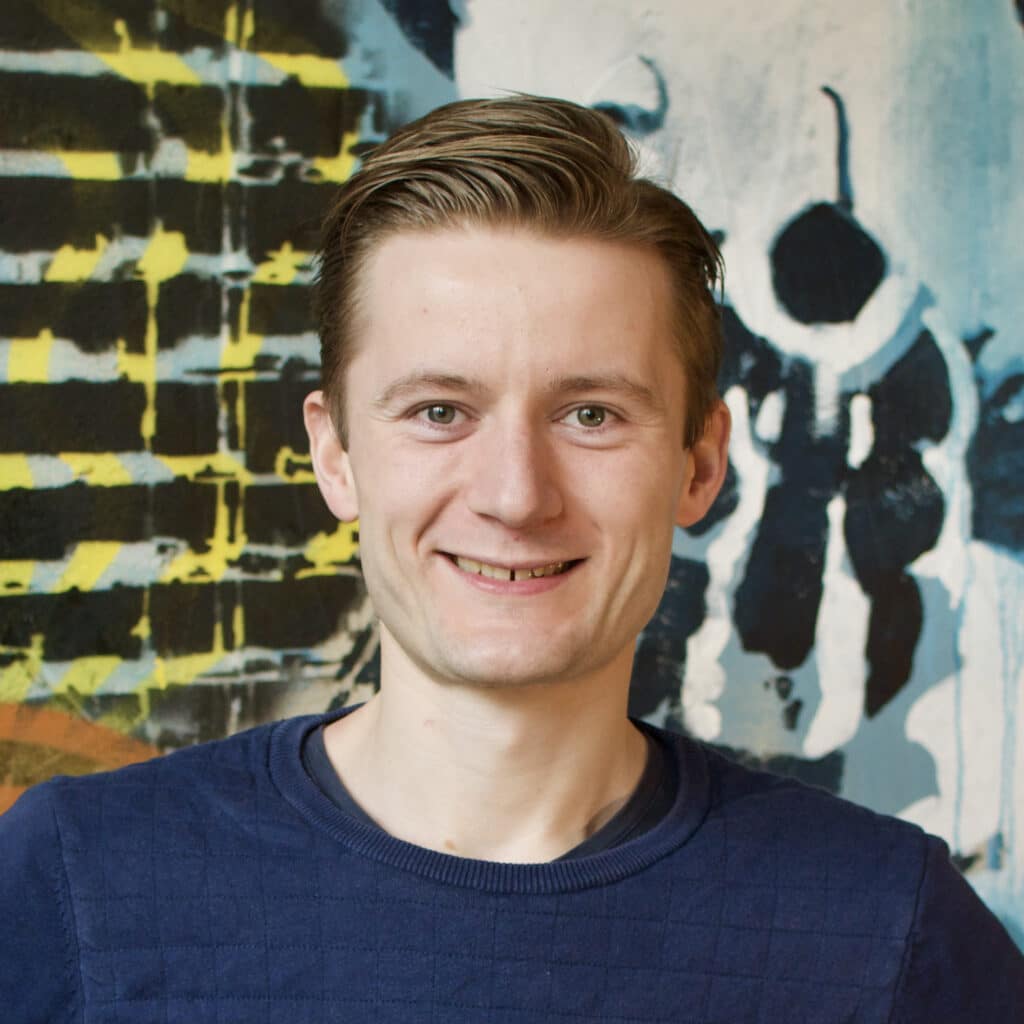 Steven van Duin
Meet Steven van Duin, a talented Data Science and Data Analytics trainer at Xebia Academy.