Kanban Method
Kanban helps visualize a workflow. To-do's are presented on a Kanban board and the amount of Work in Progress determines what is done when. Kanban is one of the ways to work Agile. Properly executed, it improves collaboration and results in a clear development process. We offer a variety of courses to learn about Kanban. Are you getting started or are you ready to obtain your KMP II certificate? Time to register for a training with one of our Kanban gurus.
Learn how to work with Kanban
Does your organization start a process with great joy, just to face the first challenge shortly after the kick-off? Delays? A messy collaboration? Is your team drowning in to-do's and does this prevent them from moving forward? Working with Kanban helps visualize and optimize the process together. Xebia Academy offers a variety of Kanban courses, from an introduction to the method to the official KMP II training.
Kanban Certification
All our Kanban courses are concluded with a Kanban University certificate: the 1-day Team Kanban Practitioner (TKP), Professional Scrum with Kanban (PSK) or the official Kanban Management Professional (KMP I & KMP II) certificate. If Kanban is still new to you, you can easily join at Foundation level. We also offer Professional and Expert level courses to help you become a real Kanban specialist!
Kanban University
Xebia Academy works together with Kanban market leader: the Kanban University (KU). Our Kanban courses are officially approved and teach you how to work with Kanban in a way that you can put into practice the next day. Your trainer is always an Accredited Kanban Trainer (AKT) with a lot of practical experience. Trainers are happy to share this experience with you during every Kanban training.
Kanban Learning Journey
Is Kanban completely new to you? Xebia Academy teaches you the basics during the certified Team Kanban Practitioner training (TKP) at Foundation level. Do you want to obtain your KMP II certificate? We will train you to become a Kanban Management Professional. The KMP I is a Professional level training course. Following this course is recommended, completing the KMP II is officially required to become a Kanban University certified Kanban Management Professional.
Companies we've trained to work with the Kanban Method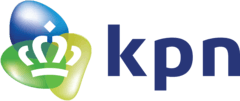 Why Xebia Academy
Xebia Academy is proud to be part of the Xebia Group: an international network of passionate pioneers who teach companies to work better, smarter and faster. Xebia offers high-quality consultancy, develops innovative tools and trains people who want to continue to grow. Our trainers are leading experts, also known as gurus, with extensive experience. More than 10,000 participants are now successfully putting into practice the knowledge and skills they learned from us. Are you next?