The top 8 skills for a Product Owner/Product Manager in 2024
A question we often hear from Product Owners and Product Managers is this: "What are the most important skills for a Product Owner/Product Manager?" In other words, what competencies do I need to be good at my job? What's expected of me as far as competencies are concerned? In this article, we'll answer these questions and give you our perspective on the Product Owner/Product Manager (PO/PM) role.
What are the key competencies of a great Product Owner/Product Manager?
How the profession is defined and executed depends greatly on the organization, the type of product, career paths, and the industry. Product management consists of many different concepts, practices, tools, and responsibilities, which are implemented in so many different ways. And that also differs per organization and per industry.
Communication Skills.
Entrepreneurial Skills.
Leadership Skills.
Product Skills.
People Skills.
Process Skills.
Business Skills.
Market Skills.
Each competency area is explored in more detail below. But first, we have to clear the question:
What exactly is a Product Owner/Product Manager?
What is the difference between a Product Owner and a Product Manager? A simple way to explain this is that product management is a profession from which the "Product Manager" role has emerged. Being a "Product Owner" is more an accountability – or also "role", if you like – that stems from the Scrum framework.
While the two roles have different origins, they are very similar. Of course, both Product Owners (PO) and Product Managers (PM) want their products to succeed in the marketplace. They both strive to solve the right customer problems and deliver the right type of product value(s) for that by continuously directing, steering, and leading the product.
Someone in the role of a Product Owner or Product Manager manages a product end-to-end, throughout the complete product lifecycle. This person focuses on:
Managing product strategy (identifying and defining the customer/market problem to be solved, vision and strategy, product goals, as well as objectives). 
Managing product development (Product Backlog, roadmap, prioritization, requirements). 
Managing product marketing (pricing, go-to-market, positioning).
"At the end of the day, your job isn't to get the requirements right – your job is to change tyhe world."
Jeff Patton – Veteran Product Manager and Consultant
Being an effective Product Owner or Product Manager is clearly not a one-person job. Many Product Owners/Product Managers need to collaborate closely with stakeholders in the organization. These include marketing, sales, executives, design, engineering, strategy, customer experience, and others. You should deeply understand your product, customers, users, and the market it serves to solve the right problems and deliver the right kind of value with your product.
To put it simply, a Product Owner is a Product Manager. A Product Manager could also be a Product Owner. We actually wrote a more comprehensive article about the differences and overlaps between a Product Owner and a Product Manager if you're interested in a more thorough deliberation.
The top 8 skill areas for a Product Owner and Product Manager
The Professional Product Management (PPM) Competency Framework addresses the product management skills and competencies that you as a Product Manager need to develop. Organizations use this framework to hire, develop and retain their product professionals. It's a comprehensive framework that allows for customization to an organization's specific needs.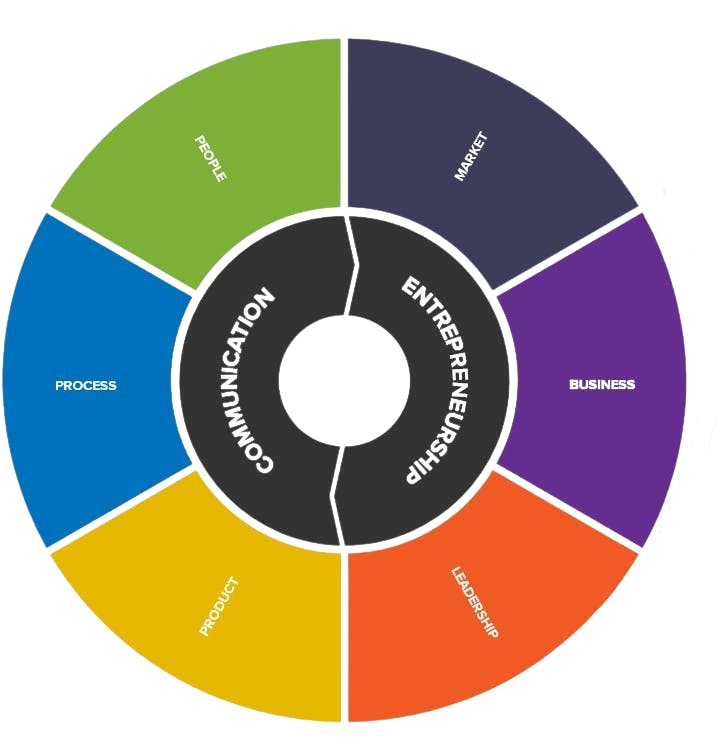 We have learned that at the core of professional product management, it's all about Communication skills and Entrepreneurial skills. You create value by seeking new opportunities, finding problems worth solving, and communicating that to the rest of the organization. The other six areas that you need to master are: Leadership Skills, Product Skills, People Skills, Process Skills, Business Skills, and Market Skills.
"We have learned that at the core of professional product management, it's all about Communication skills and Entrepreneurial skills."
To really rock in a product management position, you need to be great at working with many different types of people. You need to be able to communicate effectively with them. And you need to be able to empathize with your peers, coworkers, and leaders. Without beating around the bush, you simply have to be a great communicator!
Product Owners and Product Managers require the ability to clearly communicate complex information to many different audiences. Often, you know a great level of detail about new product features and upgrades, as well as all the details of the epics and stories to be developed.
However, when speaking with executives and other decision-makers, sharing all these details will not serve you. Discussing such details could undermine the support you are trying to build because executives are generally more interested in the high-level strategic objectives:
They are more interested in how the product will enable the company to succeed.
They want to know how the product will increase the company's profit, etc.
So, you will need to know how to communicate effectively with stakeholders at this level.
Moreover, POs/PMs must have a high degree of self-awareness to remain objective and avoid projecting their personal preferences onto the product, its customers, and its users. If you are in love with a feature because it addresses your own pain points, you may cause a user to say they love it too, just to please you as the PO/PM. Or if not self-aware, a PM may insist on prioritizing a feature he himself came up with himself, even if all the customer interviews and evidence are against it.
This lack of self-awareness could derail more important priorities or damage your relationship with engineers, who may lose confidence in you if the feature is not readily adopted by users.
2. Entrepreneurial skills
Being able to identify the right (customer) problems to solve as well as to effectively cooperate with users – to seize the right opportunities to maximize the product's value – is of critical importance to any type of product professional.
Being a Product Owner or Product Manager can be incredibly stressful: the CEO wants one thing, the engineering team another, and customers have their own opinions on the product's priorities. You often have to manage tight deadlines, revenue targets, market demands, priority conflicts, and resource constraints all at once, and that is not for the faint-hearted ones.
The best POs/PMs know how to make good decisions. They involve the right people and make decisions at a fast pace. They identify the right opportunities and manage risks effectively. They push hard on the right priorities and behave in line with the company values.
Great Product Managers and Product Owners are great Product Leaders; they have great leadership skills. That means you'll need to possess skills around advocating the product and become a contributor to building a strong culture and sense of togetherness in the team. You should also be able to support and develop others, lead people and teams, and effectively communicate vision and goals through storytelling, for example.
Product Owners/Product Managers own the product vision, strategy, and goals, which must be evangelized throughout the organization. The overall direction of the product needs to be communicated consistently and frequently to ensure that everyone is aligned.
This communication often needs to be tailored to the audience and storytelling is usually a big part of this effort. It is hard to overcommunicate the product direction. Product Owners/Managers often believe that vision and strategy are clear to everyone, but for the rest of the organization, this is often not the case. You need to keep reminding them of the vision, strategy, and goals again and again, so that decisions are made with the product direction in mind.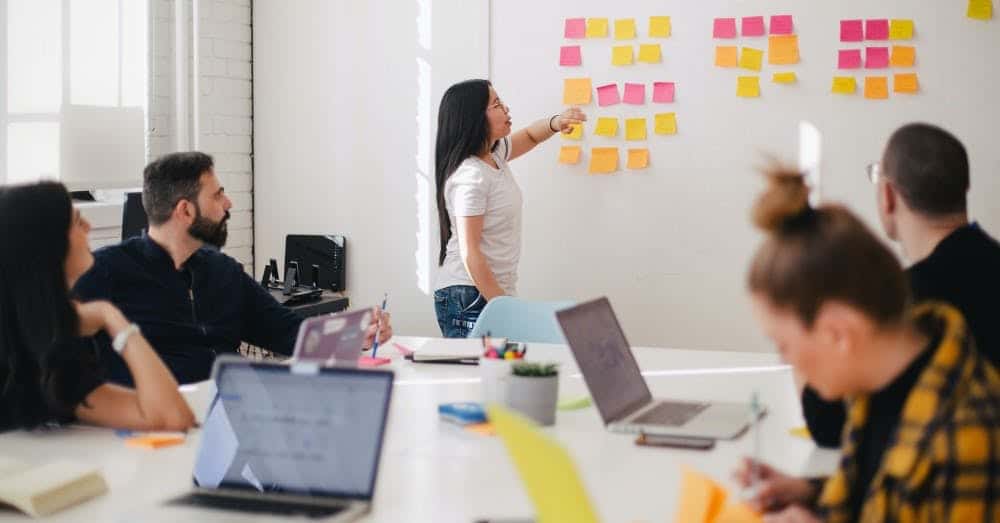 While owning and setting product direction is a very important and visible responsibility of product Owners/Product Managers, building the product team is equally important. Building a team starts with hiring the right people. Once hired, new team members need to be onboarded. As a Product Owner/Product Manager, you should spend sufficient time providing context about the product and its direction, explaining the processes and tools, and outlining the organizational context and the culture of the team.
Arising from that is another key responsibility for true Product Leaders (POs & PMs): the development of the product team and/or their peers in Product Management. This typically starts with setting clear expectations for each team member. That can range from creating formal role descriptions and defining a career ladder that describes the competencies required for each level of seniority, to establishing agreement between leadership and team member. In addition to these expectations, career development goals are agreed upon with each team member, which are based on the needs of the organization as well as the interests of the individual.
And the final important leadership skill relates to establishing the right culture. You obviously can't change the company culture single-handedly, but you can surely have an important role to play. You can:
Empower the cross-functional product teams to discover and deliver solutions to customer problems.
Support accepting failures and encourage people to get feedback and learn.
Stimulate taking ownership of problems by letting people self-manage and resolve them, for example.
Most importantly though, these Product Leaders are role models for expected behavior; they provide feedback and praise desirable behavior that the team members display.
The Product skills area consists of skills around business expertise and company strategy: enabling product strategy and product roadmaps, managing product requirements, achieving product-market fit, goal setting, requirements management, general product knowledge, and product domain knowledge.
Products are intended to solve problems of customers, users, and businesses. Great POs/PMs create products that fundamentally achieve this goal. A problem-solving mindset is a key part of creating great products, and, therefore, you need to have the ability to identify, describe, prioritize, and solve the right problems.
However, just identifying and prioritizing the right problems to solve is not where it ends. You should also drive the product strategy, manage the product roadmap to achieve objectives, and seek to achieve a product-market fit by developing the right product requirements. This is where product strategy comes in, which includes both short-term and long-term goals. As a Product Owner/Product Manager, you often have to make quick decisions based on these objectives, using data and insights.
Strong people skills make the difference between customers being angry about an implemented bug and customers saying "Don't worry, we know you've got this!"
One of the important skills of a great Product Owner/Product Manager is the ability to cooperate. Collaboration with customers, users, executives, management, peers, and teams in engineering and design, for example, is critical to a product professional's success. To collaborate effectively, you obviously need strong skills in relationship development and management.
By forming authentic and trusted connections with both internal and external stakeholders, you will inspire people and help them reach their full potential. Building strong relationships is also essential in negotiation, resolving conflicts, and collaborating with others towards a shared goal. Especially when balancing customer needs, resource constraints, and business objectives, these skills are indispensable.
Developing authentic and trusting relationships often leads to more supportive stakeholders, for example when additional funding is needed, or when dealing with conflicting stakeholder interests. These people skills also prove valuable when collaborating with others outside the organization. For instance, when encouraging customers to test a new feature for early feedback, or convincing a prospective customer to try an MVP product.
Strong people skills make the difference between customers being angry about an implemented bug, and customers saying "Don't worry, we know you've got this!"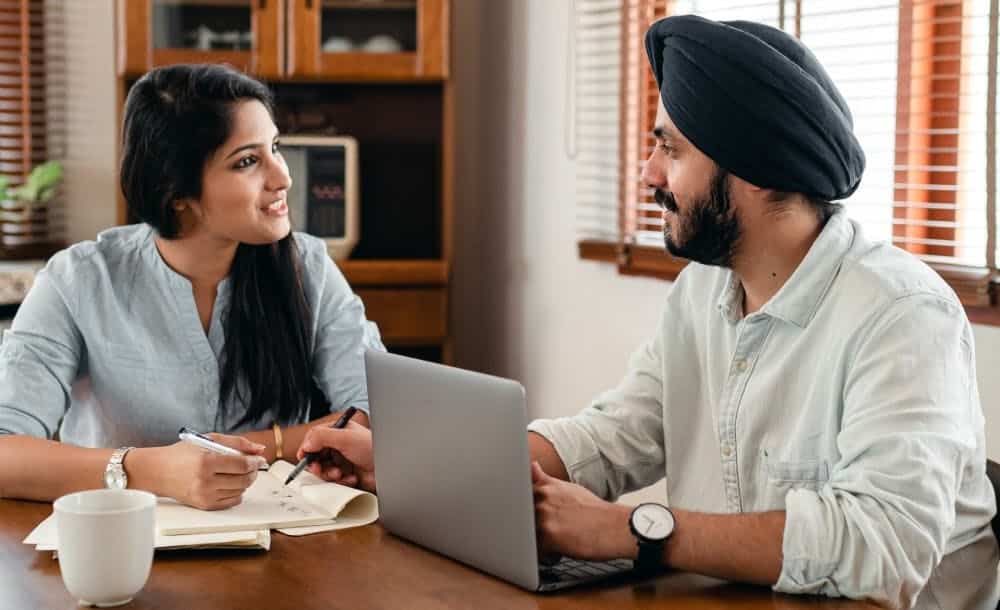 The profession of Product Management touches on many different processes, and thus many process-related skills. The type of product, who uses it, and the company type will determine what process skills are actually needed.
For example, consider being a data science PO/PM at a bank, versus being the PO/PM for a fast-moving consumer product at a manufacturer, versus being a mobile app PO/PM for a food-delivery company. These different company types and products will have very different processes in place, and may require different skills from a Product Owner/Product Manager, right?
That said, having a basic technical understanding of what is under the hood, how to deliver the product to customers, how to develop great product experiences, and how to master the tools that PMs use are definitely important for your role.
Also consider skills related to product marketing, product development, Agile development, product design, and release management as some universal skills a Product Owner/Manager should develop.
The competencies associated with business skills are related to general business expertise, company strategy awareness, value estimation, prioritization, value measurement, product finances, sales support, and product pricing.
Of course, you must understand customers' emotions and concerns about the product. But, you must also understand the concerns of the sales team on how to sell that product, or the support team on how to support it, or the engineering team on how to build it.
Overall, you need to have a deep understanding of how the organization operates and must build social capital to influence the success of your product. This ranges from obtaining budget and staffing to sales support, working on go-to-market strategies with marketing, or aligning to company strategy.
"Overall, you need to have a deep understanding of how the organization operates and must build social capital to influence the success of your product."
Having great market skills is essential for most Product Owners and Product Managers. You need to be able to discover the right problems to solve by truly understanding your customers, users, market(s), domain, and broader topics like technology and data.
Great POs/PMs always look beyond their product to the wider world. They pay attention to what their customers and users need and look for opportunities to expand into new target markets. They keep an eye on the competition to stay one step ahead of them.
Having experience in conducting market research is important for any good Product Owner/Product Manager. When conceptualizing a new product, market research is critical to find out whether there is a market or an audience for the product, as well as how the product can best serve that market. This includes assessing customer needs and gathering customer feedback, and may entail conducting user interviews and surveys or working with a user research team.
Great POs and PMs also ask what needs to happen to develop a great product experience and follow through on their learnings and insights. They're always listening and learning to be better.
Staying up to date with customer, user, and competitor insights is good practice because it will pay off at a later stage, when that info is needed. Knowing what problems to solve, what needs should be met, and what the competition offers enables you to design the best product with a great product-market fit.
Professional Scrum Product Owner – Advanced (PSPO-A) (PSPO 2)
Follow the Professional Scrum Product – Advanced training course to maximize and obtain a PSPO 2 certificate.
Read more
Moving from a Product Owner or Product Manager to a Product Leader
Important to note is that you do not need to master every single skill listed here. Being awesome in every aspect and area of the Professional Product Management (PPM) Competency Framework would probably mean that you are from outer space, because no normal human being can be perfect in everything. So, focus on leveraging your strengths, perhaps develop some of your weaker skills that are critical to the job of being a Product Leader, and gather other people around you to complement your skills.
We wrote a fairly comprehensive article on developing your product management skills. The article covers a typical product management career path with roles/positions. It also covers the Professional Product Management (PPM) Competency Framework in more detail and describes a typical learning and development journey for all Product Owners and Product Managers.
How to develop your Product Owner or Product Manager skills
Learn which skills and competencies will make you a truly great Product Owner, Product Manager, or Product Leader. 
Read more