Become a Product Professional
Do you work as a Product Owner, or will you start in this role soon? Do you want to professionalize yourself as a Product Owner, so you can deliver an optimal product to customers, users and / or colleagues? Are you looking for practical tools and practices? Or are you orienting yourself on this role and are you looking for a good introduction to Product Ownership? Xebia Academy offers courses at any level. Whether you want to become a Product Owner or you are an experienced Product Professional, we will teach you how to maximize your impact and work together with all stakeholders, from client to Development Team.
Product Owner Certification
Xebia Academy works together with the market leaders in Agile and Scrum: Scrum.org and Scrum Alliance. This means you can select the Learning Journey you prefer. From a Scrum training by Marco Mulder or Chris Lukassen, to an Advanced Product Owner training by Robbin Schuurman or Pierluigi Pugliese. The Foundation training courses are not concluded with a certificate. All Professional and Expert level courses do include (an exam and) a certificate.
CSPO or PSPO
Good news: we offer both! But, what is the difference between CSPO and PSPO? Simply put, they are different paths you can take to become a Product Owner. One is certified by Scrum Alliance, the other by Scrum.org. Another difference is that Scrum Alliance works with an attendance requirement in order to receive your certificate (in most cases) and Scrum.org asks you to take an exam. Read more about the differences in this article: the difference between PSPO and CSPO.
Meet your Product Owner Trainers
Product Owner Learning Journey
Are you completely new to product ownership? Xebia Academy offers various Foundation level courses. Like a Product Owner Foundation training or Design Thinking Foundation. Do you want to obtain your Product Owner certificate(s)? We will train you to become a Certified Scrum Product Owner or Professional Scrum Product Owner. Are you ready for some real expert skills? Register for our Product Leadership Development training.
Their Product Owners were trained by us!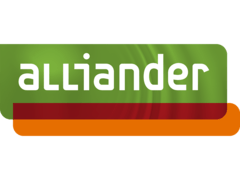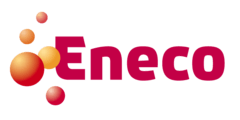 Why Xebia Academy
Xebia Academy is proud to be part of Xebia: an international network of passionate pioneers who teach companies to work better, smarter and faster. Xebia offers high-quality consultancy, develops innovative tools and trains people who want to continue to grow. Our trainers are leading experts, also known as gurus, with extensive experience. More than 10,000 participants are now successfully putting into practice the knowledge and skills they learned from us. Are you next?