Word Data Scientist
Wil jij weten hoe je het meeste uit data kunt halen? Samen met GoDataDriven biedt Xebia Academy Data Science trainingen op ieder level. Met welke tools kun je werken en hoe creëer je de beste algoritmes waarmee je unieke verbanden legt? Je leert waarde toevoegen aan de business met jouw inzichten of innovatie drijven met Deep Learning skills. Onze trainingen beginnen op Foundation level en leiden je op tot Data expert.
GoDataDriven
Al onze Data Science trainingen worden verzorgd door onze trainingspartner GoDataDriven. GoDataDriven is voortdurend op zoek naar innovatieve manieren om het meeste uit data te halen en werkt met experts in het vak. Jouw trainer is een data goeroe die zijn of haar ervaring graag deelt om jou te leren werken met de nieuwste tools.
Data goeroes
Jouw trainer is een consultant die presentaties geeft op (internationale) events, waaronder Spark Summit, Strata Hadoop World, Berlin Buzzwords en PyData en vele Data Scientists en Engineers opleidde voor bedrijven als ING, ASML, Air France KLM, Verizon en Booking.com. Ben je op zoek naar een training op maat? Het Science Accelerator programma is één van onze maatwerk opleidingen.
Data Science Learning Journey
Start met een Foundation level training. Verdiep je in je vak met Professional level trainingen. Blink uit met Expert level trainingen.
Onze trainingspartner in Data Science
Met trots onderdeel van Xebia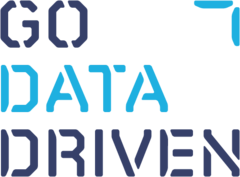 Ontmoet jouw Data Science Trainers
Deze bedrijven hebben wij getraind in Data Science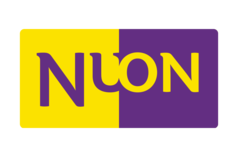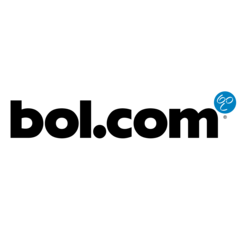 Waarom Xebia Academy
Xebia Academy is met trots onderdeel van Xebia: een internationaal netwerk van gepassioneerde pioniers die bedrijven beter, slimmer en sneller leren werken. Xebia biedt hoogwaardige consultancy, ontwikkelt innovatieve tools en traint mensen die willen blijven groeien. Onze trainers zijn toonaangevende experts, ook wel goeroes genoemd, met ruime ervaring. Meer dan 10.000 deelnemers brengen de kennis en skills die zij bij ons leerden nu succesvol in de praktijk. Ben jij de volgende?