Become a Certified Scrum Product Owner!
You effortlessly turn customer needs into product requirements. But, how to become a Certified Scrum Product Owner? As Certified Scrum Product Owner you have one goal: to deliver a high-value product. This requires more than just basic knowledge. Our CSPO training provides you with all the insights and skills to excel.
The CSPO training is perfect for
You are responsible for new products or software development. Maybe you're already a Product Owner or you completed our Product Owner Foundation training and you're ready to take the next step. The CSPO training is perfect for anyone with a basic understanding of Scrum and product management.
What will you learn during the Certified Scrum Product Owner (CSPO) training?
First, we create a good foundation for you to build upon. We take a look at every aspect of product management. What is a product vision? And, how do you create a product plan or forecast? We will discuss your role in the team and your place in the organization. After this it is time for the real deal. As Certified Scrum Product Owner a Product Backlog has no secrets for you. You will learn how to create new items in the blink of an eye, easily collect requirements and collaborate with the Developers in the most effective way. We top this all up with the skills you need to write user stories, implement lean startup techniques and use story mapping.
Program
The Product Owner role: what are your responsibilities and what is your place within the team?
Product management: from product vision to strategy, targets and planning
Customers and users: explore what kind of input is needed to develop the best product
Validation of Product Assumptions with Scrum
Product Backlog: discover all there is to know about your most important asset, the Product Backlog! 
CSPO Trainers
Our trainers are Scrum Alliance certified experts. They are gurus in their field. Gurus with an impressive amount of experience. This experience makes every CSPO training unique. Don't worry, the learning objectives are always the same!
CSPO Certification
The Certified Scrum Product Owner training is not concluded with an exam. Instead, after you have fully participated in the two-day CSPO training (this is an official requirement) you can apply for a CSPO certificate with Scrum Alliance. In short:
You receive a Scrum Alliance Certified Scrum Product Owner certificate
Your certificate and Scrum Alliance membership are valid for 2 years, renew after that period
You are included in the global Certified Scrum Product Owner database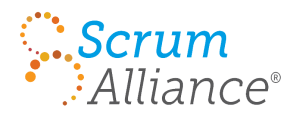 CSPO Learning Journey
The Learning Journey of a Certified Scrum Product Owner starts with learning the basics on the job or during our Product Owner Foundation training. The next step is the Professional level CSPO training. Want to become an expert? One year of practice gets you into our Advanced Product Owner training (A-CSPO). Do you dream of becoming a Product Leader? Continue your journey with our Product Leadership Development training.
Yes, I want to become a Certified Scrum Product Owner
After registering for the CSPO training, you will receive a confirmation email with practical information. A week before the training we will ask you about any dietary requirements and share literature if there's a need to prepare. See you soon!
What else should I know?
The Scrum Alliance CSPO certificate is included in the price of the training
All literature and a nice lunch are included too
Travel & accommodation expenses are not included