Scrum@Scale Training
26 February, 2024 – Hilversum, The Netherlands
Join our Scrum@Scale training to master the art of scaling Scrum and become a Certified Scrum@Scale Practitioner! Discover the power of Scrum@Scale, a framework suitable for businesses of all sizes, from Fortune 100 companies to start-ups. Are you ready to unlock the potential of Agile at scale?
Download brochure
Looking to upskill your team(s) or organization?
Wesley will gladly help you further with custom training solutions .
Get in touch
Led by Serge Beaumont, one of the early adopters of Scrum@Scale, this 2-day training program will equip you with the skills to work with an unlimited number of Scrum Teams using a scale-free architecture.
Discover the responsibilities of Product Owners, Scrum Masters, and Developers in a scaling organization. Learn how to facilitate team collaboration and effectively conduct Release Planning with large groups. Gain the skills to create a Transformation Backlog, prioritize, and overcome scaling challenges. By the end of the training, you'll be able to achieve up to 5 times more work without adding new teams. Challenge accepted?
Efficiently coordinate an unlimited number of Scrum Teams using Scrum@Scale (Certified Scrum@Scale Practitioner).
Facilitate collaboration between multiple/larger teams and understand the impact of scaling on every role.
Prioritize and create a Transformation Backlog on a large scale.
Measure results in any environment, large or small.
Boost team productivity using Scrum@Scale.
Gain access to the Scrum@Scale community and worldwide database.
In this intensive 2-day training, you will dive straight into scaling Scrum using the Scrum@Scale framework. We skip the basics and focus on advanced topics.
Collaboration: Work effectively with multiple/larger teams according to Scrum@Scale.
Backlog: Understand the concept of a Transformation Backlog and prioritize on a large scale.
Measuring results: Learn to measure and evaluate outcomes in any environment.
Productivity: Discover how Scrum@Scale boosts team productivity.
Impact on roles: Understand how scaling affects different roles within an organization
Our Agile Scaling training is ideal for Agile Coaches, Scrum Masters, and Product Owners who want to implement Scrum on a large scale. If you want to leverage Jeff Sutherland's Scrum@Scale framework, this training is all you need. You should know the basics of Scrum and read the Scrum Guide and Scrum@Scale Guide before the course.
Requirements
Prior knowledge of Scrum and familiarity with the Scrum Guide as well as the Scrum@Scale Guide, are prerequisites.
Why should I do this training?
Scale Scrum to unlock its full potential
Scale your Scrum implementation and achieve remarkable results across multiple Scrum Teams.
Obtain a globally recognized certificate
Become a Certified Scrum@Scale Practitioner, which is a globally recognized certification.
Industry-recognized framework
Scrum@Scale was created by Jeff Sutherland, one of Scrum's co-creators.
The exam (an online test) and subsequent Scrum@Scale certification are included in the training. To obtain your certificate, attendance during the entire training is required. Take the online test after the training at a time of your choice. If you pass the exam:
You will receive the official Scrum@Scale Practitioner certificate.
You become a member of the Scrum@Scale community. After two years, you can just renew your membership.
You are included in the worldwide Scrum@Scale database.
After registering, you will receive a confirmation email with practical information. A week before the training, we will ask you about any dietary requirements and share relevant literature if you need to prepare.
Course information
Your Scrum@Scale Practitioner certificate (if you pass the exam) and 2-year Scrum@Scale membership are included in the training price.
Literature and a delicious lunch on each course day are also included.
This training is taught in English.
Travel and accommodation expenses are not included.
What does it look like?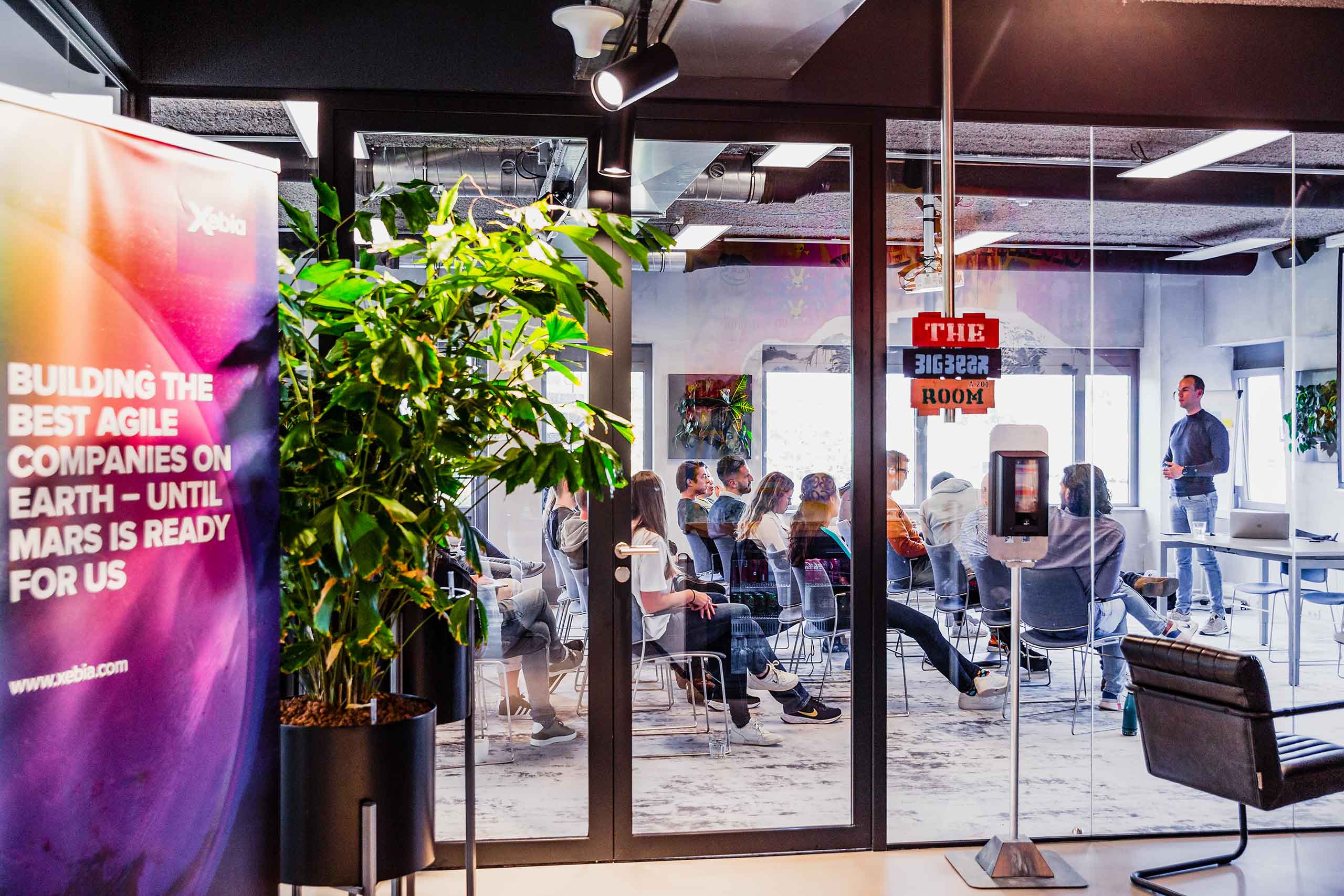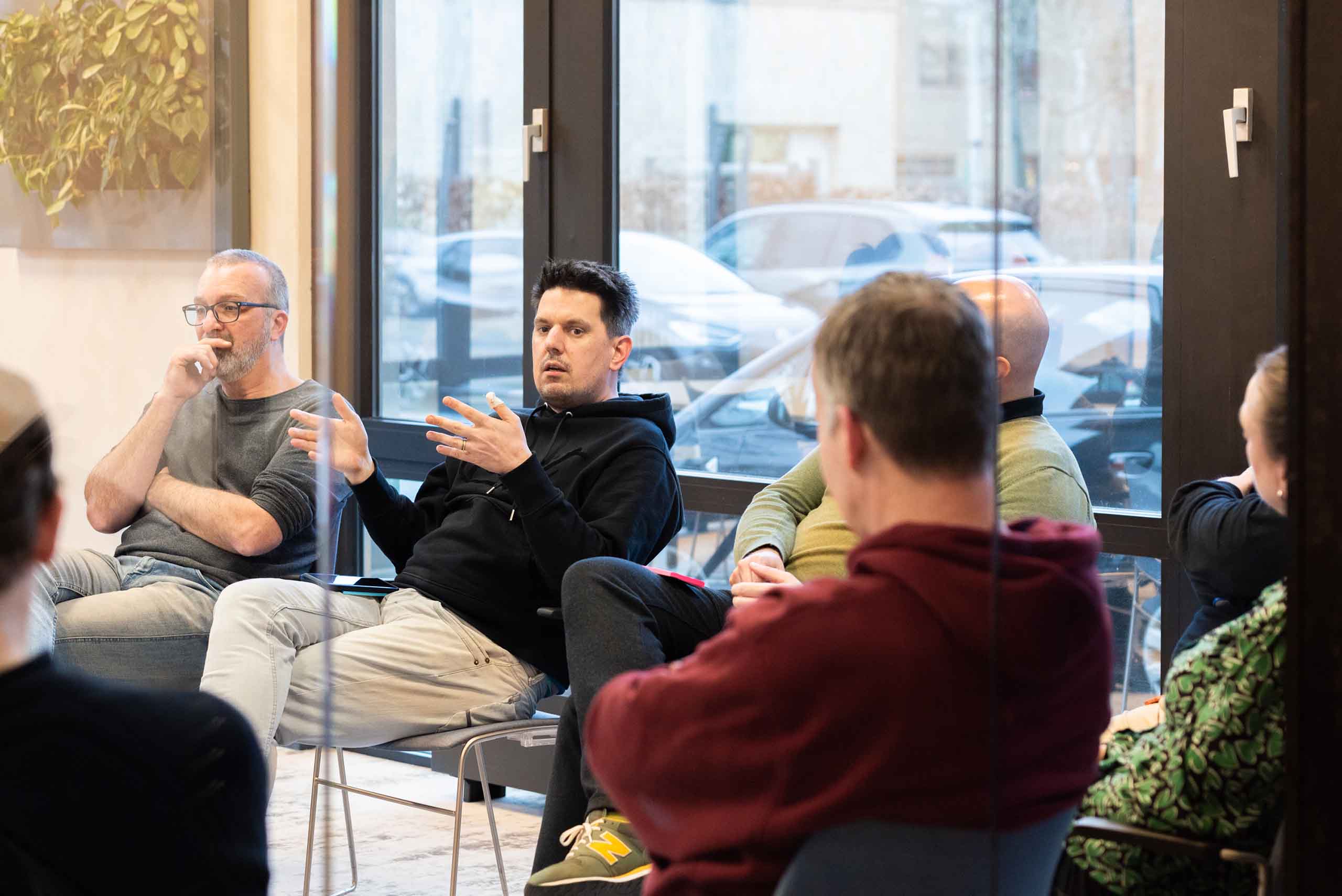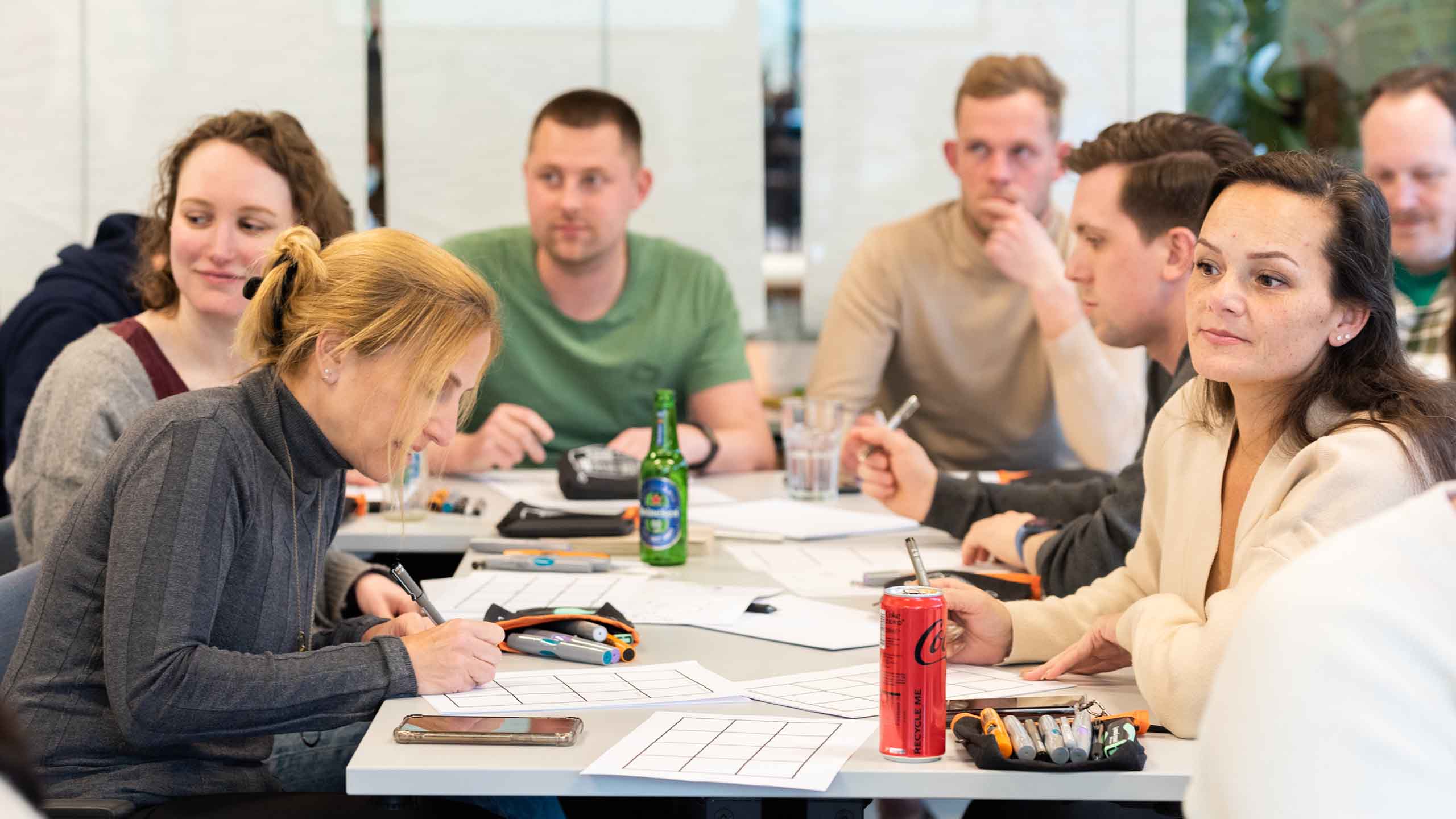 Serge Beaumont
Meet Serge Beaumont, trainer at Xebia Academy. Serge teaches a broad range in Agile Scaling training courses.
Download the
Scrum @ Scale
Training Guide