Collaborative Agile Architecture: Facilitating Software Design Decisions
N/A
Master the art of facilitating visual and collaborative design decisions for Agile Architecture. Lead confidently as an Agile Architect, Scrum Master, Agile Coach, Product Owner, or Tech Lead. Conquer resistance, harmonize group dynamics, and gain holistic insights into Agile Architecture in this transformative two-day training.  
Looking to upskill your team(s) or organization?
Wesley will gladly help you further with custom training solutions for your organization.
Get in touch
Are you dealing with resistance and counterproductive group dynamics? Are you curious about how you can include the group perspective and gain all the knowledge and wisdom about Agile Architecture? Want to get a consensus on decisions faster? During this intensive two-day course, we will equip you with the skills to facilitate and lead visual and collaborative design decisions for your Agile Architecture. Embark on collaborative modeling practices and develop vital facilitation skills to orchestrate productive design decision meetings.  
Understand the significance of collaborative modeling in Agile Architecture.  
Gain insights into socio-technical systems and their implications.  
Dive into hands-on practice with various collaborative modeling techniques, including EventStorming, Context Mapping, Example Mapping, and more.  
Enhance your ability to prepare and facilitate meetings effectively.  
Navigate rank dynamics and their impact on architecture.  
Learn to overcome knowledge suppression and manage resistance.  
Harness cognitive biases to enhance knowledge crunching.  
Tap into the collective wisdom of the group and leverage Deep Democracy.  
Achieve consensus and buy-in for architecture design decisions.  
Differentiate between problems and polarities for practical solutions.
Role of collaborative modeling in Agile Architecture.  
Introduction to socio-technical systems.   
Learn by doing most of the following collaborative modeling practices:   
– Big picture EventStorming   
– Context Mapping   
– Example Mapping   
– Role Mapping   
– Polarity Mapping   
– Wardley Mapping   
Techniques to facilitate meetings and manage group dynamics.  
Awareness of your rank and how it can affect the architecture.   
Recognizing knowledge suppression and addressing resistance.   
Identifying cognitive biases that make or break knowledge crunching.   
Gain the potential and wisdom from the entire group.   
Collaborative design decisions using the basics of Deep Democracy.   
Get consensus and buy-in on design decisions for your architecture.   
Difference between a problem and a polarity.  
This training is perfect for Agile Architects, Scrum Masters, Agile Coaches, Product Owners, and Tech Leads within IT-driven organizations seeking to amplify their design decision prowess via visual and collaborative modeling techniques. 
Requirements
Basic knowledge of Agile and Architecture concepts is beneficial.  
Why should I follow this training?
Unlock Agile Architecture mastery 
Unlock Agile Architecture mastery 
Navigate team dynamics and cognitive biases adeptly and conquer resistance with confidence
Elevate your facilitation game and stand out as an Agile Architect
Enroll now and get ready to reshape the future of Agile design! After registration, we will send you a confirmation email with the necessary details. Should you wish to prepare beforehand, literature will be provided via email in due time. 
Looking forward to having you with us!  
Course information
Lunch will be provided during the training sessions.  
Please note that transportation and accommodation are not included in the training price.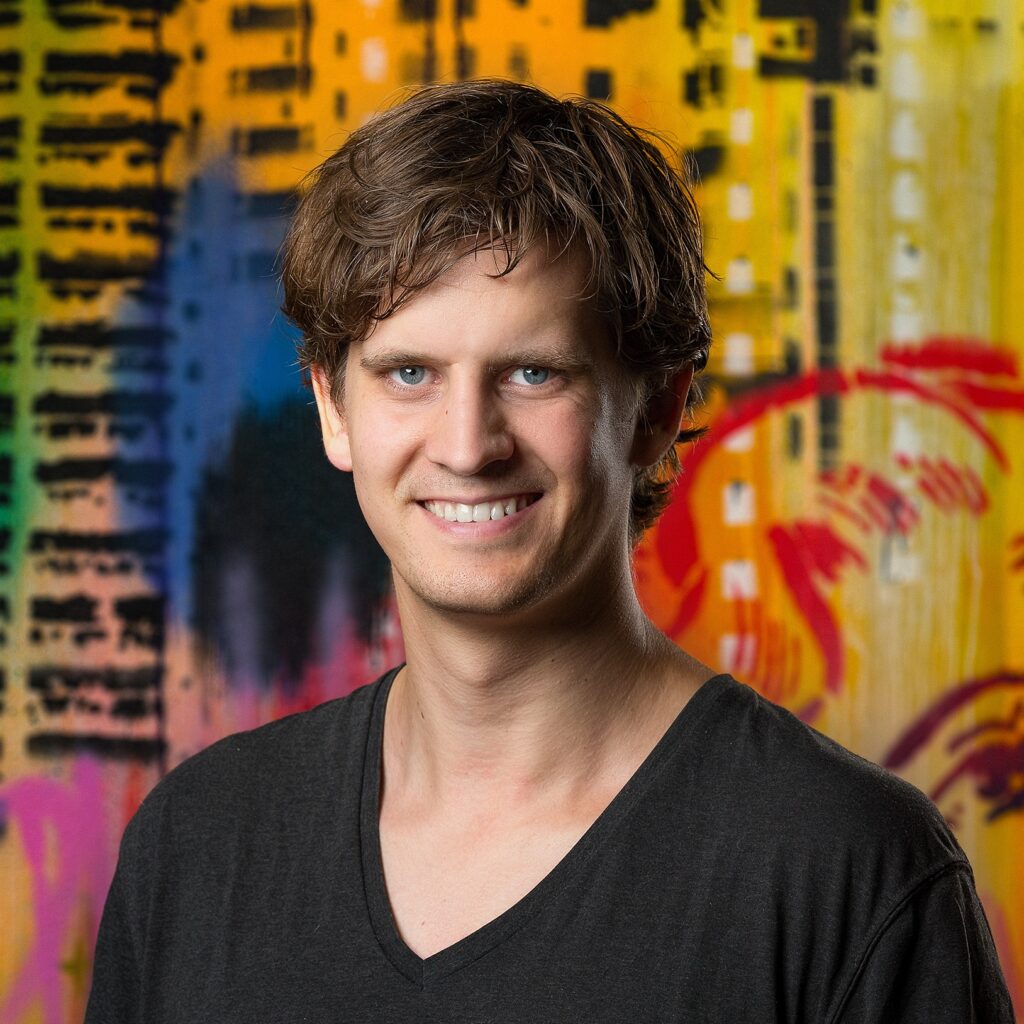 Kenny Baas-Schwegler
Meet Kenny Baas, trainer at Xebia Academy. Kenny is a software development trainer and trains on behalf of Xebia courses like Start to Domain Driven Design (DDD) and Start to Event Storming.