Become an Advanced Certified Scrum Product Owner!
Xebia Academy believes in the power of doing. And as Product Owner you do a lot. After all, you are responsible for a unique product. The Advanced Certified Scrum Product Owner training focuses less on theory and more on experience, your experience. What's going great and what needs some improving? We add to your current knowledge and enrich your skills with advanced Agile insights.
The A-CSPO training is perfect for
The A-CSPO training is perfect for Certified Scrum Product Owners looking to reflect on their role and deepen their knowledge. A-CSPO is an Expert level course, which means there are requirements for participation: you completed the CSPO course, your CSPO certificate is valid at the beginning of the training and you have logged at least one year of work experience in the Scrum Alliance portal.
We set these requirements to ensure the training meets your needs at this part of your journey. To offer you the best experience, we also want participants' prior knowledge to match. In case you haven't obtained the CSPO certificate yet, don't worry. Xebia Academy offers this training too. Click here for more information.
What will you learn during the Advanced Certified Scrum Product Owner (A-CSPO) training?
We dive straight into your role as Product Owner. How can you work with customers and users more effectively? And, how to boost communication with the Scrum Team? We take a critical look at your job, explore new ways to position yourself within the organization and tools to help you. From Kanban to DevOps, next level road-mapping and release planning. You will learn how to improve a Scrum Team's engagement and commitment, and what your role is in a scaling environment. In short, after this training you'll know how to deal with complex issues and take your Scrum Team to the next level!
Program
Product Owner core competencies : in-depth analysis of your Product Owner role
Advanced Product & Strategy: how do you work with a product strategy and how does it develop during the Agile proces?
Customers and Users: learn how to visualize and communicate a product strategy, features and assumptions
Advanced Product Assumption Validation: explore various Product Assumption Validation techniques
Advanced Product Backlog: discover how to maximize outcome and minimize output
A-CSPO Trainers
Our trainers are Scrum Alliance certified experts. They are gurus in their field. Gurus with an impressive trackrecord. They are happy to share their experiences for you to better understand the A-CSPO learning objectives stated by Scrum Alliance.
A-CSPO Certification
The Advanced Certified Scrum Product Owner training is not concluded with an exam. Instead, after you have fully participated in the two-day A-CSPO training (this is an official requirement) you can apply for an A-CSPO certificate with Scrum Alliance. In short:
You receive a Scrum Alliance Advanced Certified Scrum Product Owner certificate
Your certificate and Scrum Alliance membership are valid for 2 years, renew after that period
You are included in the global Advanced Certified Scrum Product Owner database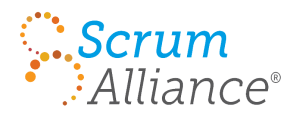 A-CSPO Learning Journey
The Learning Journey of a Certified Scrum Product Owner starts with learning the basics on the job or during our Product Owner Foundation training. The next step is the CSPO. After a year of practice, you are eligible to register for this Expert level Advanced Certified Scrum Product Owner (A-CSPO) training. Do you dream of becoming a Product Leader? Continue your journey with our Product Leadership Development training.
Yes, I want to become an Advanced Certified Scrum Product Owner
After registering for the A-CSPO training, you will receive a confirmation email with practical information. A week before the training we will ask you about any dietary requirements and share literature if there's a need to prepare. See you soon!
What else should I know?
The Scrum Alliance A-CSPO certificate is included in the price of the training
Literature and a nice lunch are included too
Travel & accommodation expenses are not included
We offer this A-CSPO training in English only