Willem Vermaak
Willem is een Product Management trainer met een passie voor leiderschap en het creëren van een zo waardevol mogelijk product. Deze twee passies komen tot leven in alles wat te maken heeft met productmanagement, productleiderschap, productstrategie en product ownership.

Hij is Professional Scrum Trainer voor Scrum.org en heeft als missie om bedrijven te helpen hun waardepotentieel te ontdekken en de resultaten voor hun klanten te maximaliseren.
Als voormalig officier bij de strijdkrachten en vrijwillig brandweerman heeft Willem zijn wortels in leiderschap. Als Product Owner, Studio Lead, consultant en trainer is Willem gepassioneerd geraakt door het valideren en oplossen van de problemen en uitdagingen van klanten.

Bedrijven helpen om heel snel van klanten te leren en zich aan te passen aan hun feedback terwijl ze hun productmanagement capaciteiten verbeteren, is waarvoor hij 's ochtends uit zijn bed komt.

Om zijn passie en kennis van productmanagement te delen, is Willem ook keynote spreker op evenementen. En om een wat eeuwige roem op te eisen, schreef hij mee aan het boek "50 Tinten Nee "samen met collega en vriend Robbin Schuurman.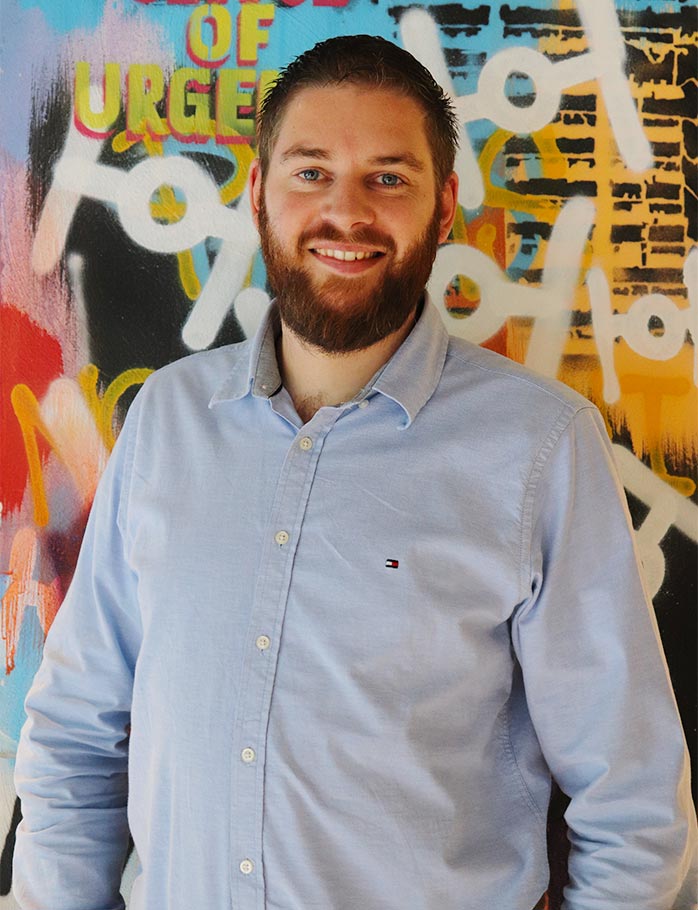 Producteigenaar | Productmanager
50 Tinten Nee
Als je productprofessionals vraagt wat ze moeilijk vinden in hun werk, is een typisch antwoord: "Nee zeggen." Maar hoe ga je om met je stakeholders? En hoe zeg je nee? Deze en andere vragen worden beantwoord in dit boek: 'Master the Art of No'.

Leer van de vele praktische voorbeelden en inzichten die de auteurs, Robbin Schuurman en Willem Vermaak, hebben geput uit hun ervaring als productmanagers, professionele trainers en consultants. Krijg waardevolle tips en hulpmiddelen om actie te ondernemen op het gebied van stakeholdermanagement. Zelfs als je geen product professional bent, is dit boek een absolute aanrader!
Producteigenaar | Productmanager
50 FAQs of a Product Owner
Tijdens de vele Product Management trainingen die we geven, hebben we meer dan 250 vragen verzameld over de Product Owner en Product Manager rol. Daaruit hebben we de 50 meest gestelde vragen (FAQ's) geselecteerd en gebundeld in dit handige, maar zeer waardevolle, uitgebreide e-bookje.

Om alle vragen in dit FAQ e-book te beantwoorden, hebben we gebruik gemaakt van onze meer dan 20 jaar ervaring in Agile werken en het onderwijzen van wereldklasse Product Management over de hele wereld. Maak optimaal gebruik van deze kennis en pas het toe in je dagelijkse activiteiten.