Become an Advanced Certified Scrum Master
At Xebia Academy we believe in constantly challenging yourself. More knowledge equals more impact. The Advanced Certified Scrum Master training is less focused on theory and more on your personal experience as a Scrum Master. What is going well and what can be changed for the better? This training builds on your existing knowledge and enriches your skills with advanced Agile insights.
"I liked everything, both leadership and coaching parts were very inspiring." - Quality Assurance Engineering Officer 
A-CSM is perfect for
The A-CSM training is perfect for Certified Scrum Masters looking to reflect on their role and deepen their knowledge. A-CSM is an Expert level course, which means there are requirements for participation: you have completed the CSM course, your CSM certificate is valid at the beginning of the training and you have logged at least one year of work experience in the Scrum Alliance portal.
We set these requirements to ensure the training meets your needs at this part of your journey. To offer you the best experience, we also want participants' prior knowledge to match. In case you haven't obtained the CSM certificate yet, don't worry. Xebia Academy offers this training too. Click here for more information.
What will you learn during the Advanced Certified Scrum Master (A-CSM) training?
We start with a deep-dive in your accountability as Scrum Master. How can you work more effectively with all members of the Scrum Team? And, how can you facilitate the dialogue between Product Owner, team members, customers, stakeholders and managers? We build on your current knowledge and explore new ways to position yourself within the organization. We focus on removing obstacles, dealing with resistance, improving commitment and how to support the adoption of Agile throughout the organization. We explore Backlog refinement, Mapping and Scaling techniques. We also practice active listening and giving feedback.
Program
Scrum Master core competencies: learn how to facilitate a dialogue and coach your team
Scrum Master & Developers: let's take a critical look at self-managing teams and team dynamics
Scrum Master & Product Owner: how do you coach a Product Owner and how to create the perfect Product Backlog?
Scrum Master & the organization: how do you deal with impediments and what does Scaling mean?
Personal development: how do you resolve issues and become the best true leader?
A-CSM Trainers
Our trainers are Scrum Alliance certified experts. They are gurus in their field. Gurus with an impressive amount of experience. This experience makes every A-CSM training unique. Don't worry, the learning objectives are always the same.
A-CSM Certification
The Advanced Certified Scrum Master training is not concluded with an exam. Instead, after you have fully participated in the two-day A-CSM training (this is an official requirement) you can apply for an A-CSM certificate with Scrum Alliance. In short:
You receive a Scrum Alliance Advanced Certified Scrum Master certificate
Your certificate and Scrum Alliance membership are valid for 2 years, you have to renew after that period
You are included in the global Advanced Certified Scrum Master database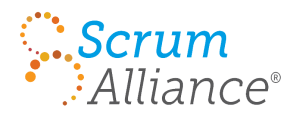 Certified Scrum Master Learning Journey
The Learning Journey of a Certified Scrum Master starts with an interest in Scrum. We offer you the basics in a one day Scrum Foundation training. If you have some Scrum knowledge, you can also start with the Professional level CSM training. A CSM certificate and one year of practice gets you into this Advanced Certified Scrum Master (A-CSM) training. Want to be a trainer or collect more titles? Continue your journey with Scrum Alliance's many options for true Scrum fanatics.
Yes, I want to become a Advanced Certified Scrum Master
After registering for the A-CSM training, you will receive a confirmation email with practical information. A week before the training we will ask you about any dietary requirements and share literature if there's a need to prepare. See you soon!
What else should I know?
The Scrum Alliance A-CSM certificate is included in the price of the training
Literature and a nice lunch are included too
Travel & accommodation expenses are not included
We offer this A-CSM training in English