The Road To Mastery (R2M)
8 december, 2023 – Hilversum, The Netherlands
Als je graag je kennis wilt verdiepen, praktijkervaring wilt opdoen en wilt leren hoe je dat allemaal in de praktijk kunt brengen als Scrum Master of Agile Coach, dan zal de Road to Mastery je helpen die kloof te overbruggen. Ben je klaar voor een nieuwe stap in je Scrum-reis?
Wil je je team(s) of organisatie trainen?
Wesley helpt je graag verder met trainingsoplossingen op maat.
Neem contact op
In de Road to Mastery duik je in de wereld van Scrum en krijg je uitgebreide expertise die verder gaat dan certificering. Deze meeslepende leerreis is ontworpen om je vaardigheden op het gebied van coaching, faciliteren en leiderschap te verbeteren.
Het zal je in staat stellen om een significante impact te hebben binnen wendbare organisaties. Tijdens het programma krijg je toegang tot virtuele activiteiten, spellen en sjablonen, en 12 digitale trainingsboeken.
Je maakt ook deel uit van een hechte gemeenschap van ervaren beoefenaars die elkaar steunen. The Road to Mastery zorgt ervoor dat je niet alleen kennis opdoet, maar ook waardevolle praktijkervaring opdoet, waarmee je je kunt onderscheiden.
Vergroot je expertise in coaching, faciliteren en leiderschap
Ontwikkel leiderschapsvaardigheden die verder gaan dan certificering
Een breed scala aan activiteiten toepassen om je dagelijkse Scrum praktijk te verbeteren
Gebruik 12 digitale trainingsboeken voor continu leren
Word lid van een sterke gemeenschap van ervaren professionals
The Road to Mastery bestaat uit 12 gerichte modules die je door een Scrum leeravontuur leiden.
Deze training vindt plaats op de onderstaande data.
Fysieke klas startend in januari 2024
15, 29 januari.
5, 12, 26 februari.
11 maart.
Fysieke klas startend in maart 2024
28 maart.
4, 11, 18, 25 april.
16 mei.
Fysieke klas startend in mei 2024
27 mei.
3, 10, 17, 24 juni.
1 juli.
Fysieke klas startend in september 2024
26 september.
3, 17, 24, 31 oktober.
7 november.
De basis leggen voor je transformerende reis.
Voor wie is deze journey?
The Road to Mastery is perfect voor Scrum Masters, Agile/Scrum Coaches, Managers, Leiderschap en Consultants die hun expertise in Scrum willen vergroten.
Of je nu al ervaring hebt in deze rollen of al enkele jaren in een Agile-omgeving werkt, deze transformatieve leerreis zal je in staat stellen om echte use-cases aan te pakken en hindernissen binnen je teams, organisatie en jezelf te overwinnen.
Requirements
Om volledig te kunnen profiteren van de Road to Mastery, wordt aanbevolen dat deelnemers ten minste beschikken over
een jaar ervaring als Scrum Master, Agile Coach of Agile Consultant.
Een paar jaar ervaring in een Agile-omgeving is ook goed.
Deelnemers moeten momenteel in een Scrum- of Agile-omgeving werken.
Waarom zou je deze journey volgen?
Doe praktijkervaring en praktische vaardigheden op.
Een diepgaand begrip van Scrum ontwikkelen, dat verder gaat dan
loutere certificering
Sluit je aan bij een hechte gemeenschap van Scrum-professionals, trainers, leiders, mentoren en coaches.
Impact in de echte wereld
De vaardigheden verwerven om een significante impact te hebben binnen Agile organisaties.
Krijg toegang tot professioneel materiaal van topklasse, een schat aan virtuele activiteiten, spellen en sjablonen en 12 digitale trainingsboeken.
Onderscheidende Certificering
Val op als een onderscheidende Scrum-beoefenaar met een uitgebreide set vaardigheden.
The Road to Mastery beloont je met een certificering bestaande uit 12 badges die je kunt gebruiken om te laten zien dat je alle modules van de reis hebt doorlopen.
Hoe ziet het eruit?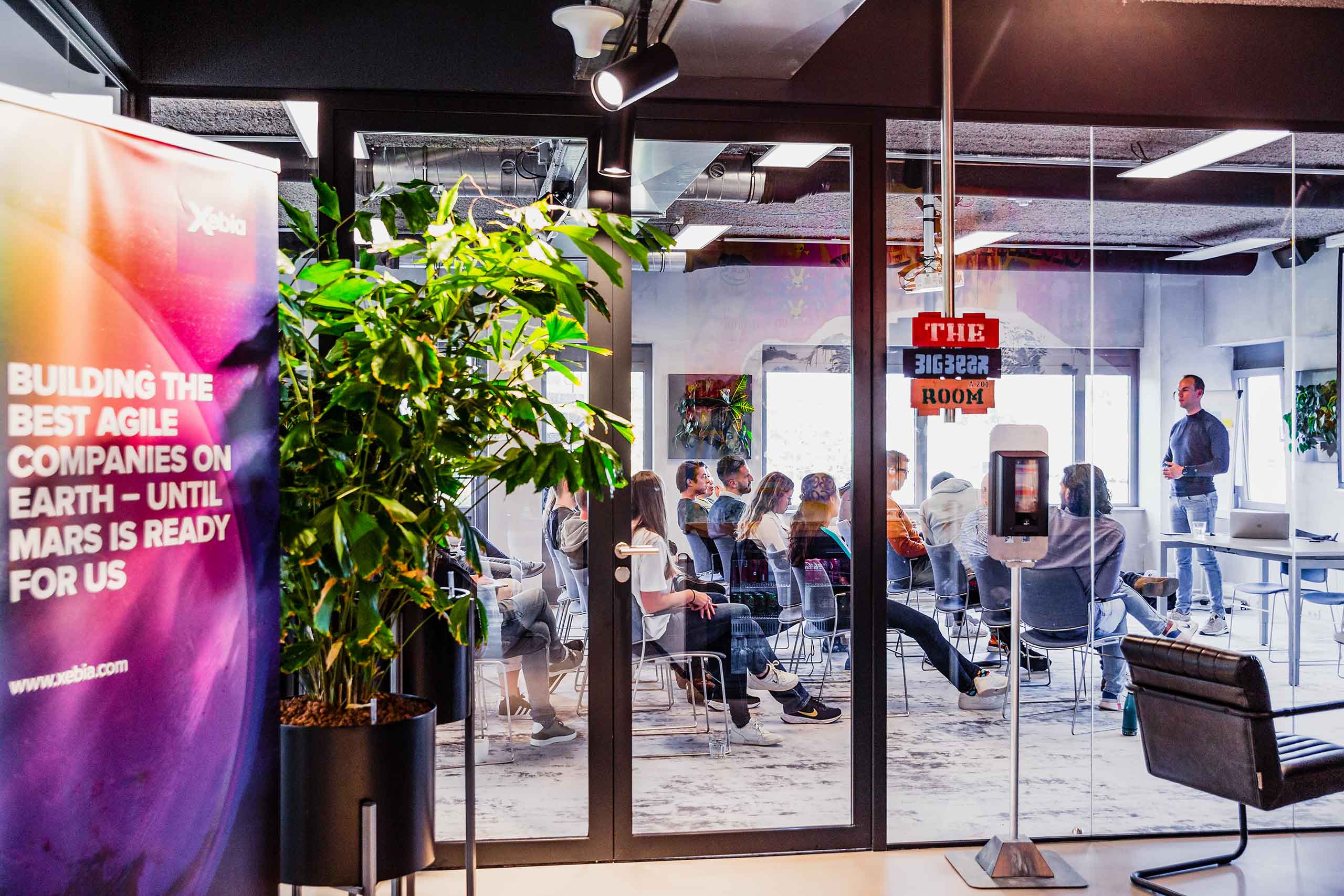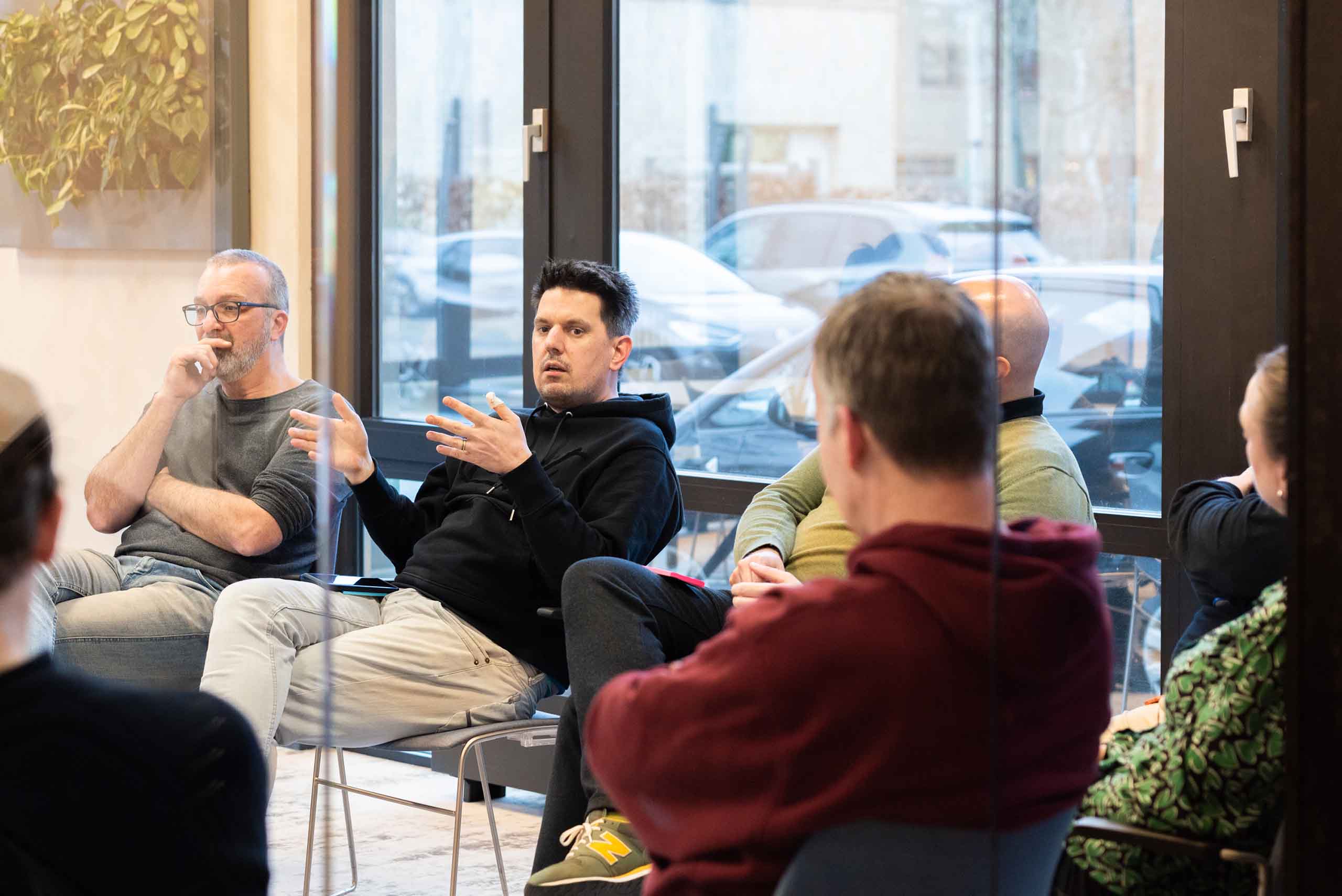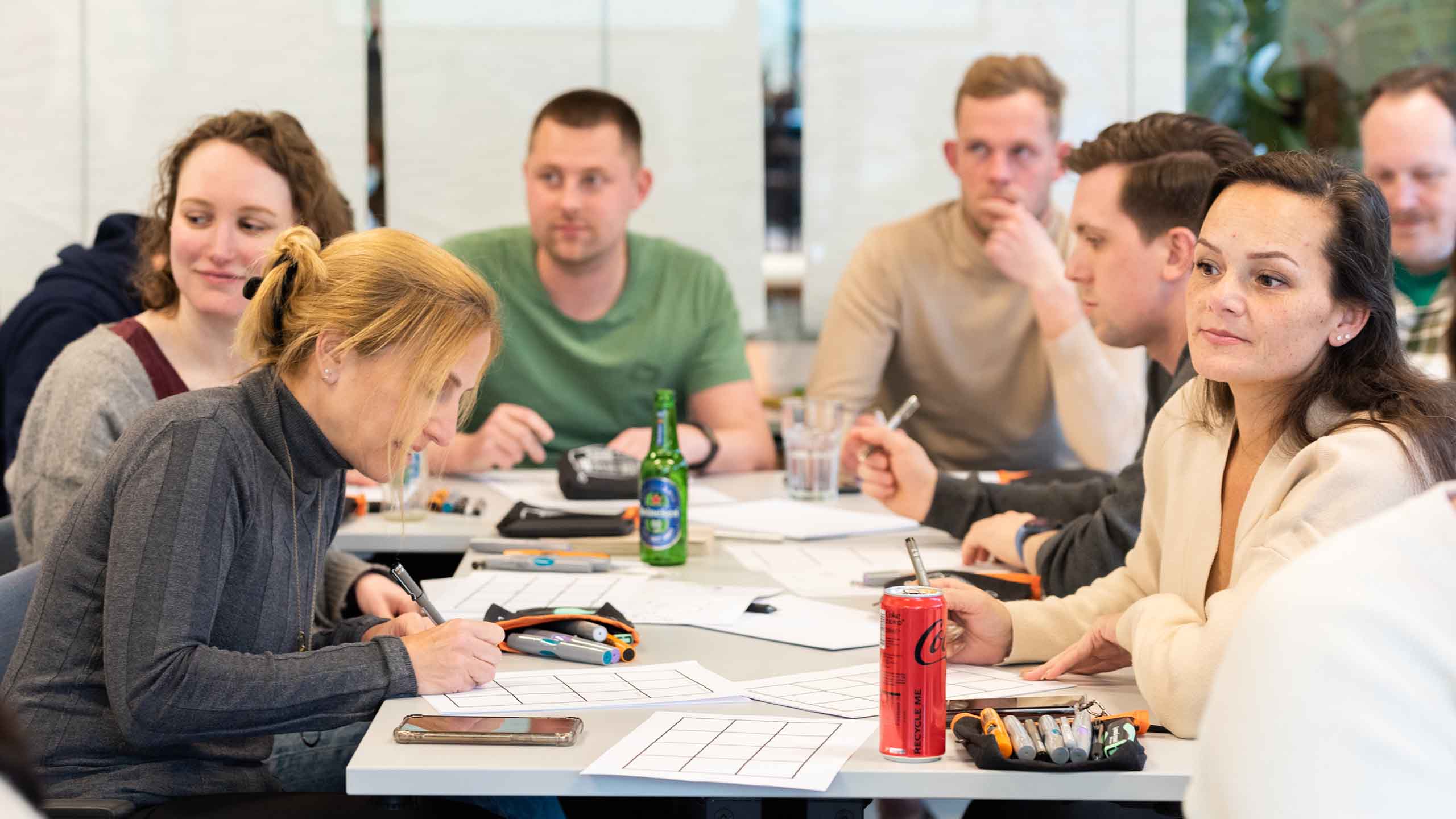 Wat moet je nog meer weten?
Bereid je voor op een spannend avontuur waar je onderweg zult leren, groeien en plezier zult maken!
Nadat je je hebt geregistreerd voor de Road to Mastery, ontvang je een bevestigingsmail met praktische informatie. Een week voor de training vragen we je naar eventuele dieetwensen (voor de fysieke training) en zullen we literatuur delen als voorbereiding nodig is.
Bereid je voor op een opwindende leerreis die je Scrum expertise zal transformeren.
We kijken uit naar jouw deelname!
Training informatie
The Road to Mastery biedt zowel een fysieke 4-D multi-zintuiglijke trainingservaring in
Hilversum, Nederland, en een virtuele online ervaring via Zoom en Miro. Jij mag kiezen.
R2M bestaat uit meerdere trainingsdagen met sessies onder leiding van een trainer, zelfstudietrajecten en intervisies (d.w.z. leren van anderen door samen te werken en ervaringen uit te wisselen).
6 trainingsdagen voor de fysieke training en 12 voor de virtuele editie.
Reis- en verblijfkosten zijn niet inbegrepen
De cursusprijs is inclusief alle cursusmaterialen.
Een heerlijke lunch en snacks op elke cursusdag zijn inbegrepen.
Maak kennis met de trainers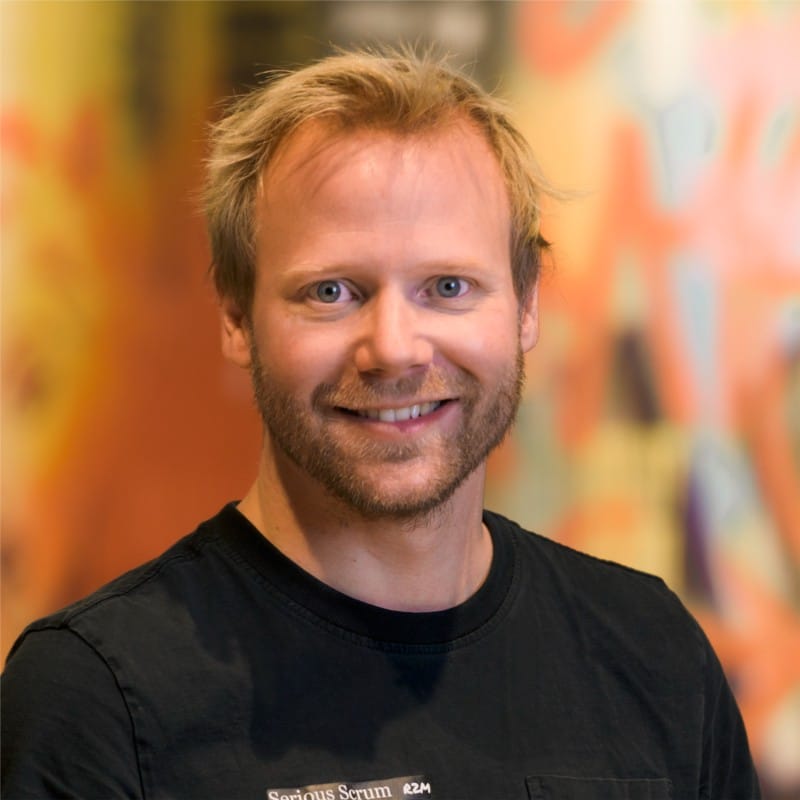 Sjoerd Nijland
Sjoerd is the founder of Serious Scrum and Road to Mastery and a trainer at Xebia Academy.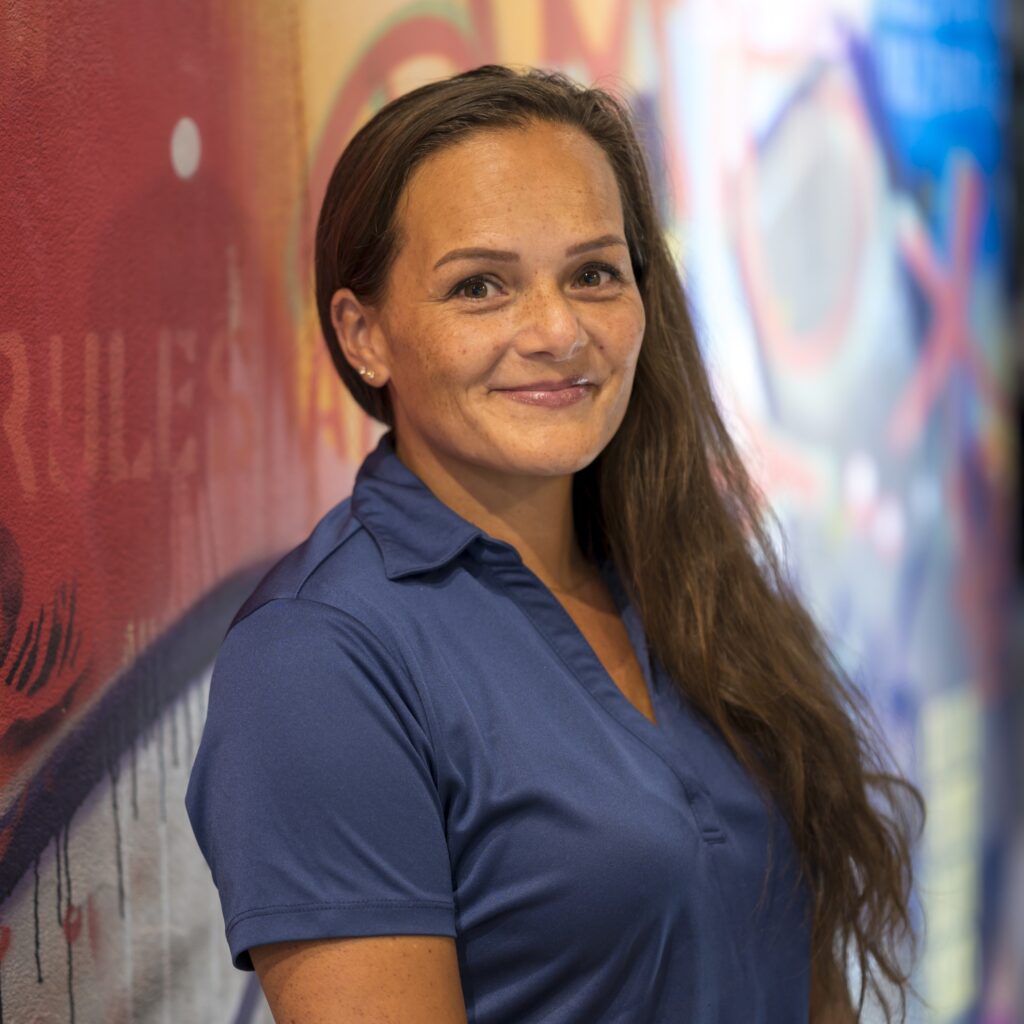 Evelien Acun-Roos
Meet Evelien Roos, trainer at Xebia Academy. Evelien is a Professional Scrum Trainer (PST) and keynote speaker.