Become an expert in new Microsoft technology with Xpirit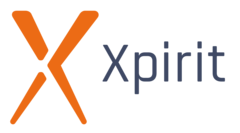 About Xpirit
Xpirit is a group of honest, energized and passionate technology professionals in their own particular expertise. Whether it's ALM, DevOps, the Azure Cloud, or Artificial Intelligence, everyone brings their full potential to achieve the customer's end goal: solve IT problems. We do this with a hands-on, down to earth mentality, which we call Pure Consultancy. They have a strong relationship with Microsoft and stay ahead in the game. Marcel de Vries (CTO Xpirit) and Gill Cleeren (CTO Xpirit Belgium), worldwide respected speakers and trainers, have for years both been recognized as Microsoft Regional Director. Xpirit is Microsoft Global DevOps Partner of the year 2018!
Xebia Academy & Xpirit
Xebia Academy & Xpirit advise, create, build, train, and guide you. For those who want in-depth knowledge, we offer a wide variety of trainings. Thereby, combining the in-depth technological knowledge of Xpirit and the experience of Xebia Academy in organizing training courses in giving high quality output. As Xpirit is part of the Xebia group, we share the same principles as the key success factors of our organization: People First, Sharing Knowledge, Quality without Compromise, and Customer Intimacy.