Become an Agile Leader!
Are you an organizational leader working with Agile teams? Or, maybe you are involved in the adoption of Agile? This 2-day Professional level training is great for anyone with Agile leadership aspirations. Agile transformations require a leader who supports but also guides and enables autonomy, mastery and purpose. Exactly what we set out to teach you!
This Agile Leader training is perfect for
This Certified Agile Leadership Essentials for Organizational Leaders training is perfect for executives, (middle) managers, coaches, consultants and leaders, currently supporting or interacting with Agile teams. If you are responsible for an upcoming Agile transformation, you are more than welcome to join us. This training offers an accessible way to learn about Agile and lead the organization to true Agility, together with like-minded professionals who experience the same challenges. 
What will you learn during the Certified Agile Leadership Essentials for Organizational Leaders training?
This training focusses on three key leadership factors: people operations, self-management and organizational transformation. The goal is to bring awareness and understand the practices and principles of agility in the organizational and business setting. Case studies will be analyzed and through assessments, discussions and evaluations, and you will learn how to lead real change across your organizations. During this course you will learn to shift your mindset, evolve and lead to empower employees and to become an Agent of Change. 
Program
The context for Agile: the importance of agility in today's always changing environment and  the benefits for customers and employees. You will also get to know the Business Agility Sparks®: specific areas to build whole business agility 
Agile overview: Agile values, principles and behaviors at an organizational level.  
Leadership in an Agile context: required mindset shifts, the characteristics of a true Agile leader and the challenges you might face  
The Agile organization: from organizational structure and factors that impact this structure to ways to increase trust and collaboration. 
Agile approaches to change: From the importance of transparency to proven tools to assist through change  
You will gain hands-on experience in: 
Identifying opportunities and gaps in your current Agile organization 
Defining and refining your role as a leader of Agile teams 
Developing a plan to improve your ability as an Agile leader 
Building a fast, collaborative organizational climate that takes full advantage of agility 
Crafting what agility looks like in end-to-end value streams 
Developing a plan to "steer from the edges" and enable team self-organization 
Creating concrete steps to improve your personal and organizational agility over the next quarter 
You will have the ability to: 
Operate effectively as an agile team leader amid uncertainty, complexity and rapid change 
Design an end-to-end agile organizational value stream 
Develop short and long-term plans to drive better application of the agile mindset and techniques at an organizational level 
Adopt agility in both development and non-technology contexts 
Find creative solutions through increased self-awareness, a growth mindset and team engagement 
CAL Essentials for Organizational Leaders Certification
The CAL Essentials for Organizational Leaders  training is not concluded with an exam. Instead, after you have fully participated in the two-day CAL Essentials for Organizational Leaders training (this is an official requirement) you can apply for your CAL-E + CAL-O certificate with Scrum Alliance. In short:
You receive a Scrum Alliance CAL-E (Essentials) and CAL-O (Organizations) certificate. 
Your certificate and Scrum Alliance membership are valid for 2 years, renew after that period. 
You are included in the global Agile Leader database.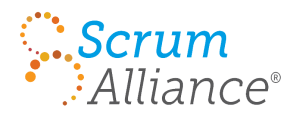 Certified Agile Leader Learning Journey
The Learning Journey of an Agile Leader starts with getting to know the basics. A good start for Agile leaders is our 1-day Agile Awareness for Managers training. The CAL Essentials for Organizational Leaders is a Professional level training, which can be followed up by the Expert level CAL II.
Yes, I want to become a Certified Agile Leader
After registering for the CAL Essentials for Organizational Leaders training, you will receive a confirmation email with practical information. A week before the training we will ask you about any dietary requirements and share literature if there's a need to prepare. See you soon!
What else should I know?
The Scrum Alliance CAL Essentials for Organizational Leaders certificate is included in the price of the training. 
Literature and a nice lunch are included too. 
Travel & accommodation is not included. 
We offer this Agile Leader training in English.