Stay one step ahead of attackers!
Instead of wondering if a security measure will successfully protect your application, in our Security training we will get into the mind of hackers. Once you know how they work, you can look for vulnerabilities and safeguard your application. During our Security training we go from reactive to proactive security through Pentesting, Agile Threat Modeling, offensive and defensive testing and DevOps for CISO.
Fast and safe delivery
Companies are in a very tight race to place products on the market faster and faster. Recent changes in Data Protection Legislation (GDPR) have made this race even more exciting. How can you keep up the pace and meet strict security requirements at the same time? Find out how to identify vulnerabilities and protect data without slowing down your go-to-market.
Security gurus
You will learn the latest in (data) Security from Xebia's Privacy and Security Consultants and Architects. They have developed unique training materials that meet your current Security needs. Each training course is based on the practical experience our trainers gained at companies such as ING, KPN, NS, Tesla and Emirates.
Meet your Security Trainers
Security Learning Journey
At Xebia we don't offer one fixed Learning Journey, especially not for Security! Learn the basics of Agile Threat Modeling or GDPR during our Foundation level courses that require little prior knowledge. Looking for more in-depth knowledge? Our 2-day Pentesting Web & API Application training is a Professional level course that teaches Developers how to proactively secure their software.
Companies we've helped improve their Security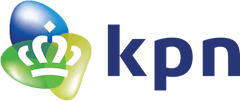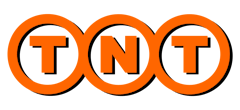 Why Xebia Academy
Xebia Academy is proud to be part of Xebia: an international network of passionate pioneers who teach companies to work better, smarter and faster. Xebia offers high-quality consultancy, develops innovative tools and trains people who want to continue to grow. Our trainers are leading experts, also known as gurus, with extensive experience. More than 10,000 participants are now successfully putting the knowledge and skills they learned from us into practice. Are you next?