Microsoft
Microsoft is a pioneer, launching new solutions faster than ever before and allowing companies all over the world to flourish. Do you want to learn how to work with Microsoft products like Azure or Xamarin? At Xebia Academy you will be trained by our partner Xpirit. A collective of over 30 consultants and Microsoft Valuable Professionals (MVPs). Xpirit is a Gold Certified Microsoft Partner, which means they meet the highest standards for quality and collaboration.
Training courses for .NET Developers
Do you want to get started with .NET? We will teach you the basics during our 3-day .NET Core Fundamentals training. Together with Roland Guijt, MVP and author of the Pluralsight course "Understanding ASP.NET Core", you will build in web app with .NET. Looking for more specific skills? Check out our Professional level ASP.NET Core Security or Signal R training course.
PSD with .NET
The Professional Scrum Developer with .NET training is also part of our Microsoft Training Canvas. This 3-day course teaches you how to become a Scrum.org Professional Scrum Developer. Together with other participants you will learn how to identify, design, develop, test, integrate and simultaneously deliver requirements within a single iteration.
Xpirit
Xebia's Microsoft courses are taught by training partner Xpirit. Xpirit is a group of over 30 Microsoft experts. These ambitious Architects, Developers, Consultants, Trainers and Coaches are specialized in Cloud Architectures, Cloud Powered Intelligence and DevOps. Your trainer is a Microsoft guru who likes to share his or her experiences and introduce you to the most innovative tech solutions.
Our Microsoft training partner
Proudly part of Xebia Group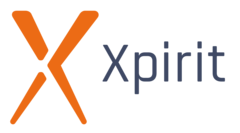 Meet your Microsoft Trainer
Microsoft Learning Journey
Is .NET or Xamarin completely new to you? Together with Xpirit, Xebia Academy offers various possibilities to discover Microsoft technology. Do you want to expand your skills as a Developer? Check out our Professional Security or SignalR training. Are you interested in obtaining your Scrum.org PSD I certificate? We also offer you a 3-day certified PSD with .NET training.
Companies we've trained to work with Microsoft technology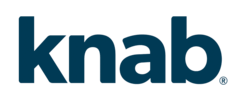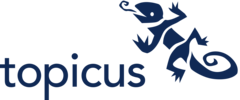 Why Xebia Academy
Xebia Academy is proud to be part of the Xebia Group: an international network of passionate pioneers who teach companies to work better, smarter and faster. Xebia offers high-quality consultancy, develops innovative tools and trains people who want to continue to grow. Our trainers are leading experts, also known as gurus, with extensive experience. More than 10,000 participants are now successfully putting into practice the knowledge and skills they learned from us. Are you next?