Data Science with Python Foundation 
5 februari, 2024 – Virtual
Weet je hoe je een basic data-analyse moet uitvoeren in Python, maar wil je meer leren over machine learning? Tijdens deze driedaagse data science deep dive leer je hoe je het potentieel van Python voor data-analyse en machine learning kunt ontsluiten. Deze training behandelt het trainen van modellen met scikit-learn en best practices voor het transformeren van je gegevens met pandas, met een perfecte combinatie van theorie en praktijk.
Wil je je team(s) of organisatie trainen?
Nico helpt je graag verder met trainingsoplossingen op maat.
Neem contact op
Na de training ben je in staat om:
Voer verkennende gegevensanalyses uit op jouw datasets met pandas.
Modellen voor machinaal leren trainen en evalueren met scikit-learn.
Identificeer een geschikt algoritme voor machine learning en een geschikte metriek voor je dataprobleem.
Complexe data voorbereiden voor machine learning met technieken voor schalen, coderen en imputeren.
Best practices toepassen voor het verzamelen van gegevens en het bouwen van modellen.
Data rangschikken met Pandas
Verkrijg beschrijvende samenvattende statistieken van je gegevens met eenvoudige bewerkingen.
Selecteer en filter effectief delen van je data met loc.
Geavanceerde statistieken ophalen met groupby aggregaties.
Breid je dataset uit door nieuwe kolommen te maken met toewijzen.
Structureer je code netjes door methoden te chainen.
Machine learning met Scikit-Learn
Gebruik scikit-learn om classificatie- en regressiemodellen te trainen.
Evalueer getrainde modellen met de split van de train/test-set en scikit-learn statistieken.
Gebruik scikit-learn transformers voor categorische variabele codering, schaling en toerekening van ontbrekende waarden.
Complexe gegevens voorbewerken in scikit-learn met ColumnTransformer en Pipeline.
Voorverwerking en modelhyperparameters afstemmen met gridsearch.
Theorie van machine learning
Het type taak voor machine learning identificeren (classificatie of regressie, supervised of unsupervised, en andere) .
Onderscheid maken tussen verschillende algoritmen voor machine learning (zoals lineaire regressie, beslisboom en ondersteunende vectormachine).
Modellen maken die generaliseren (underfitting en overfitting, train-test split, k-fold kruisvalidatie).
Begrijpen hoe je de effectiviteit van je model kunt evalueren met verschillende metrieken (zoals precision & recall, F1, root mean squared error, r2).
Verkennende data-analyse met Pandas
Inleiding tot machine learning (theorie)
Bouw je eerste model voor machine learning op een echte dataset
Leer over verschillende algoritmen voor machine learning en hoe je de beste kiest
Complexe datasets beheersen met geavanceerde technieken voor gegevensvoorverwerking om voorspellende modellen te bouwen
Best practices toepassen voor het bouwen van modellen met scikit-learn pipelines
Verbeter je machine learning modellen met hyperparameter tuning
Beoordelingsmateriaal
AMPG Data Science met Python Examen
Deze training is perfect voor data scientists die hun skills willen verbeteren en praktische kennis willen opdoen met de populairste en meest essentiële data science tools. Of je nu een beginner bent of al enige ervaring hebt met Python, deze Foundation-training zal je de nodige expertise geven om een kickstart te maken met data science.    
Als je al een ervaren Data Scientist bent en je wilt je skills nog verder ontwikkelen, bekijk dan onze Advance Data Science with Python Training. 
Vereisten
Basiskennis van Python (of een andere programmeertaal) is noodzakelijk om volledig deel te kunnen nemen aan de training.
Waarom zou ik deze training volgen?
Duik in de wereld van Data Science en Machine Learning met Python.
De training combineert theorie en praktijk perfect, waardoor het een geweldige introductie tot het vakgebied is.
Best practices voor het verzamelen van data en het bouwen van modellen.
Wat moet ik nog meer weten?
Na registratie voor deze training ontvang je een bevestigingsmail met praktische informatie. Een week voor de training vragen we je naar eventuele dieetwensen en delen we literatuur uit als je je moet voorbereiden.
Training informatie
Voor deze training heb je een laptop nodig waarop je programma's kunt installeren.
Alle literatuur en cursusmaterialen zijn bij de prijs inbegrepen.
Nadat je je hebt ingeschreven voor deze cursus, ontvang je een bevestigingsmail met praktische informatie.
Maak kennis met de trainers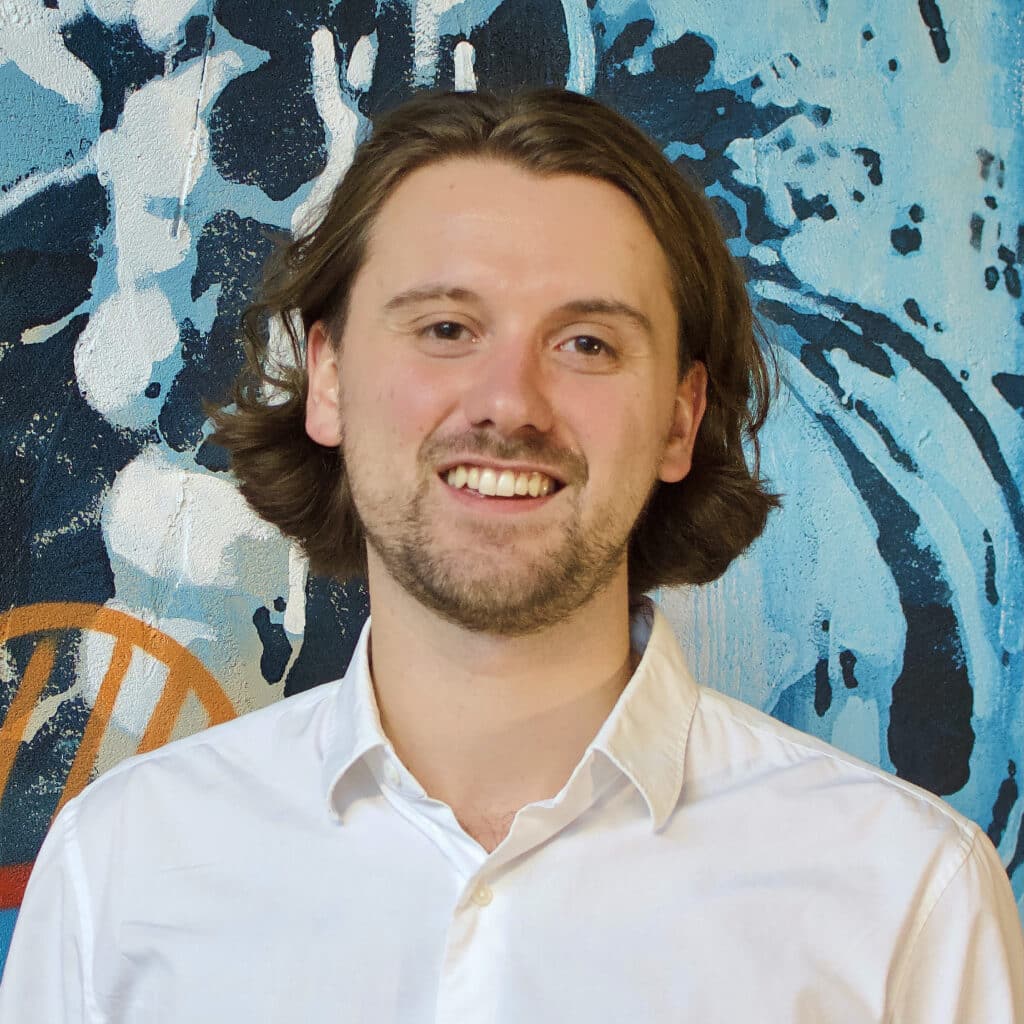 James Hayward
Meet James Hayward, a data science trainer at Xebia Academy. Get to know him here.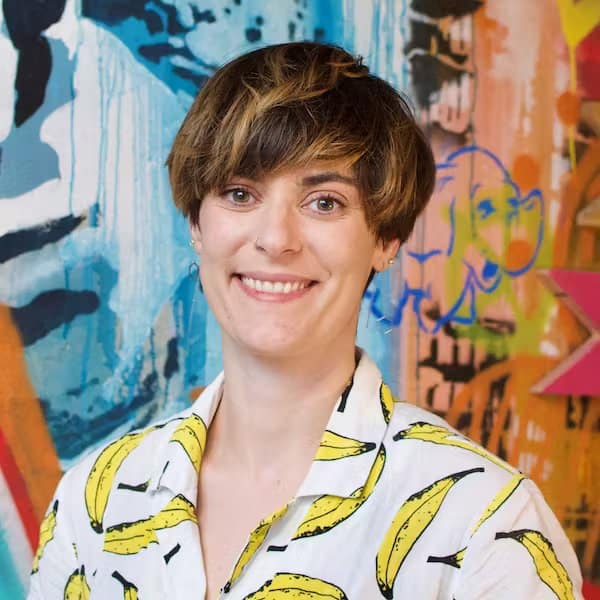 Lucy Sheppard 
Meet Lucy Sheppard, trainer at Xebia Academy. Lucy is a data science trainer and teaches many Python courses as well as dbt Learn.