Become a Certified LeSS Practitioner!
You know Scrum like the back of your hand. But, how do you apply the framework to multiple teams? This is where the Certified LeSS Practioner comes into play. Certified LeSS Practitioners know how to scale up to more than eight teams or work towards one product with over a thousand people. This requires in-depth knowledge of Scrum and Scaling. Our Certified LeSS Practioner training is here to help you grow.
The Certified LeSS Practitioner training is perfect for
If you are involved in a LeSS activity or will be very soon, this training is perfect for you. Perhaps even essential. Please note, it is important that you have already completed a CSM or PSM training, or have extensive practical experience with Scrum.
What will you learn during the Certified LeSS Practitioner training?
LeSS is the application of the Scrum Framework for major product developments. That is why we start with a refresh of Scrum and work towards the theory behind LeSS, LeSS Huge, and the LeSS principles. We explore the impact LeSS has on management, teams and the Scrum Master. After this the focus shifts to your own LeSS implementation. What is the definition of done? What is your role as LeSS expert and how do you refine the Product Backlog according to LeSS? We take every step together, from Sprint Planning to Retrospective, so after the training you are able to integrate LeSS into your organization.
Program
LeSS Framework: from LeSS principes to the difference between LeSS and LeSS Huge.
A new structure: what is a customer-orientated Product and Organization structure?
System dynamics: coach your organization in the direction of a System Optimization Goal.
Feature Teams: create a plan to adopt Feature Teams.and learn what Component Teams are.
LeSS Adoption: implementation and adoption of LeSS, incl. change management skills.
LeSS Trainers
Our trainers are LeSS certified trainers. They are gurus in the field of Agile and Scaling. Gurus with a lot of practical experience. They are happy to share their experiences for you to better understand the learning objectives stated by LeSS Company.
LeSS Certification
The Certified LeSS Practioner training is not concluded with an exam. Instead, after successfully completing the 3-day training, you are eligible to create a personal account on LeSS.works. What does this mean?
Register as Certified LeSS Practitioner with Less.works.
Join the LeSS community for two years, after that renew your membership.
Access exclusive information and share experiences with other Certified LeSS Practitioners.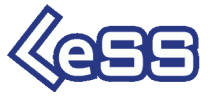 Certified LeSS Practitioner Learning Journey
The Learning Journey of a Certified LeSS Practitioner always starts with getting to know Scrum. You have either followed our Agile Scaling Frameworks Overview training or you are a Scrum Master (PSM or CSM). To learn more about scaling Scrum, one of the steps you can take on your personal Scrum Journey is this Professional level Certified LeSS Practitioner training.
Yes, I want to become a Certified LeSS Practitioner
After registering for the Certified LeSS Practioner training, you will receive a confirmation email with practical information. A week before the training we will ask you about any dietary requirements and share literature if there's a need to prepare. See you soon!
What else should I know?
Your 2-year LeSS.works membership is included in the price.
So is all literature and a nice lunch.
Travel & accommodation is not included.
The Certified LeSS Practitioner training is only offered in English.