AWS Learning Journey
Are you completely new to AWS? The AWS Foundation course is perfect for individuals who are looking to build and validate an overall understanding of the AWS Cloud. This training course is useful for individuals in technical, managerial, sales, purchasing, or financial roles who work with the AWS Cloud.
Are you already more experienced in AWS? Then our AWS Champion is the right course for you! After this training course, you'll be able to choose and design architectures using different domains.
AWS Lambda Security is made for Developers or Security professionals. In this course, you'll learn how securing serverless apps differs from traditional environments.
Developing on AWS teaches you on a professional level how to use the AWS SDK to develop secure and scalable cloud applications, whereas the Architecting on AWS course provides you with in-depth information on how to architect and deploy secure and robust applications on AWS technologies.
And if you're looking for further development of your knowledge, we also offer the Advanced Developing on AWS and Advanced Architecting on AWS courses.
Our training partner in AWS
Proudly part of Xebia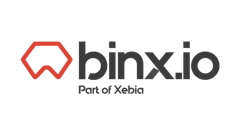 Why Xebia Academy
Xebia Academy is proud to be part of Xebia: an international network of passionate pioneers who teach companies to work better, smarter and faster. Xebia offers high-quality consultancy, develops innovative tools and trains people who want to continue to grow. Our trainers are leading experts, also known as gurus, with extensive experience. More than 10,000 participants are now successfully putting into practice the knowledge and skills they learned from us. Are you next?