Experience with Agile transformations
Our professional Consultants and Trainers are Agile Experts, with extensive knowledge of LeSS, Scaled Professional Scrum, Kanban, SAFe and Spotify. Their experience with business transformations and scaling has already helped hundreds of organizations implement an Agile way of working.
Agile on a large scale
Agile Scaling is a completely different game. To help you with this, we offer certified training courses that teach you how to put Agile principles into practice on a large scale, like the Certified LeSS Practitioner and Scrum@Scale Certified Practitioner training. Prepare yourself for this next big step with trainers like Bas Vodde (the founder of LeSS), Jesse Houwing and Serge Beaumont.
Certified by Scrum.org and Scrum Alliance
At Xebia Academy you will learn all about Agile and Scrum. We offer both Scrum.org and Scrum Alliance training courses. Our Agile and Scaling Team consists of Scrum.org trainers like Ron Eringa and Scrum Alliance trainer Arlen Bankston. They will take you on an Agile adventure and provide you with the skills and knowledge to become the best servant leader.
Agile Learning Journey
Are you (and your team) still new to Agile? Xebia Academy offers various Foundation level courses, like the Agile Foundation training or Agile Awareness especially for Managers. Would you like to continue your Agile journey? There are several possibilities to match your role. We will train you to become an Agile Leader, Agile Champion, Agile Coach or Agile Scaling expert (with LeSS, SAFe or Scrum@Scale). These are all Professional level courses. In most cases they are concluded with a certificate.
Companies we've helped implement an Agile way of working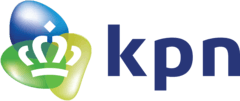 Why Xebia Academy
Xebia Academy is proud to be part of the Xebia Group: an international network of passionate pioneers who teach companies to work better, smarter and faster. Xebia offers high-quality consultancy, develops innovative tools and trains people who want to continue to grow. Our Trainers are leading experts, also known as gurus, with extensive experience. More than 10,000 participants are now successfully putting into practice the knowledge and skills they learned from us. Are you next?