Improve collaboration with DevOps
In order to put DevOps principles into practice, and really experience the benefits, an organizational transformation is necessary. A traditional way of working is totally different from the Agile and DevOps approach. Do you want this transition to be a success? Then it is important to know exactly what DevOps is (and isn't). Xebia Academy offers many DevOps courses at different levels. From an introduction to DevOps, to a Certified Professional training and even Devops games for the entire team!
DevOps Certification
Xebia Academy works closely together with DASA. In fact, we are co-founder of the DevOps Agile Skills Association. Almost all our DevOps training courses are concluded with an official DASA certificate, like the DevOps Fundamentals or DevOps Professional. If you choose to follow the Kubernetes (the number one DevOps tool) course, you will receive a certificate from Kubernetes.io.
DevOps Agile Skills Association
As co-founder of the DevOps Agile Skills Association (DASA), Xebia has developed both the framework and the curriculum that has helped many companies worldwide implement DevOps. You will receive the latest insights and learn the most important skills from Certified DevOps Trainers who also work as Consultants for companies like IBM, Rabobank and KLM. Would you like to know more about our collaboration with DASA? You can read all about it in this article.
Meet your DevOps Trainers
DevOps Learning Journey
DevOps has a different impact on every role. That is why Xebia Academy offers more than 10 different DevOps courses for you to choose from. You can start exploring this approach during our Foundation level training, which is concluded with a DASA Certified DevOps Professional certificate. Is your role more technical? You will benefit more from our Certified Kubernetes Application Developer or Site Reliability Engineering (SRE) course. Looking for in-depth DevOps knowledge? Register for the Professional Enable & Scale or Security Officers training course.
Companies we've helped work with DevOps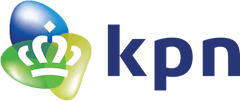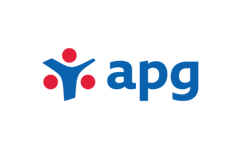 Why Xebia Academy
Xebia Academy is proud to be part of Xebia: an international network of passionate pioneers who teach companies to work better, smarter and faster. Xebia offers high-quality consultancy, develops innovative tools and trains people who want to continue to grow. Our trainers are leading experts, also known as gurus, with extensive experience. More than 10,000 participants are now successfully putting into practice the knowledge and skills they learned from us. Are you next?