Cloud Technology
Learn cloud computing, test your level of cloud skills, and get trained how to approach and solve business challenges with real cloud scenarios across cloud ecosystem services like Amazon Web Services, Microsoft Azure, Google Cloud and Alibaba Cloud. Xebia Academy offers certified training courses at any level. Leading industry experts who love to train, prepare you or your team in highly practical training sessions.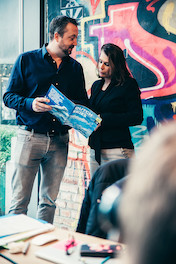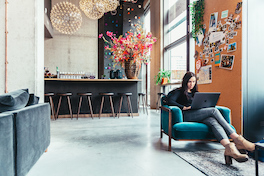 Upcoming training courses for Cloud Technology

Together with our training partner Xpirit, we offer a certified Azure Learning Journey. The Azure Foundation training consists of three modules of 4 hours each. In this you lay the foundation to further delve into Azure in a way that fits your role, both at Professional and Expert level. What distinguishes these courses from others? No woolly theory, you will be taught in practice! After all, that's what it's all about. All courses >>
Do you want to get started with GCP? Or are you looking for a course to improve your current skills? Together with Binx.io we provide a course for every Google Cloud track: Cloud Architect, Network Engineer and Security Specialist. Binx.io is an Authorized Google Training Partner. So, do you want to obtain your Associate, Professional or Expert Google Cloud Platform certificate? With us you learn it from the gurus of Binx.io! All courses >>

Together with Binx.io we offer various AWS training courses. You will become acquainted with this Cloud platform during the AWS Foundation training: the perfect preparation for your AWS Cloud Practioner exam. Are you already an experienced AWS user and do you want to expand your skills? Then choose a Professional training, such as the 2-day Developing on AWS. Have you not finished learning yet? Follow our Expert training and become a true AWS Champion! All courses >>
Our Alibaba Cloud guru Léon Rodenburg is currently the only certified AliCloud MVP trainer in the Netherlands. Alibaba is the newcomer in the field of Cloud technology, at least in Europe. Allow us to tell you in our first-class learning experience. Hands-on, because you learn the most from doing it yourself. To teach you the basics, we offer an Alibaba Cloud Foundation training that prepares you for the Alibaba Cloud Certified Associate (ACA) exam. All courses >>
Why Xebia Academy
Xebia Academy is proud to be part of Xebia: an international network of passionate pioneers who teach companies to work better, smarter and faster. Xebia offers high-quality consultancy, develops innovative tools and trains people who want to continue to grow. Our trainers are leading experts, also known as gurus, with extensive experience. More than 10,000 participants are now successfully putting into practice the knowledge and skills they learned from us. Are you next?
What else does Xebia do?
Our training partners Binx.io and Xpirit are proudly part of Xebia. Both top players in the cloud market. Binx.io develops Cloud-Based Solutions, offers Cloud training and Managed Cloud services and coaches teams. Xpirit works with Microsoft experts. This group of ambitious Architects, Developers, Consultants, Trainers and Coaches specializes in, among other things, Cloud Architectures, Cloud Powered Intelligence and DevOps. Share in the knowledge and success of these global players.