Big Data & Data Science
The DataDriven Enterprise
Big Data and Data Science Solutions That Support Your Business
We provide the data consultancy you need to transform your business into a DataDriven enterprise that can respond quickly to change. Custom data solutions and predictive models ensure that your business is in front of the wave. Our dedicated team of experienced data engineers and business-savvy data scientists combine the best Big Data and machine learning technologies to help your organization become truly DataDriven.
Local experience
Vendor independent
Experts in productionizing models
No lock-in: We help our customers to become independent from consultancy services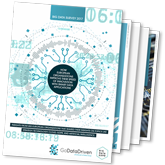 Download available for the Big Data Survey 2017/2018.
Contact an expert.