Certified SAFe Program Consultant
Bart Bouwers
Bart is a DevOps Consultant and the customer's partner in achieving business results. He is an expert with more than 27 years of IT and Organization experience. He adds agile and technical capabilities to the customer organization. With his calmness and understanding, he offers students an excellent understanding of the subject matter and, where possible, addresses the student's situation.
Bart Bouwers
More about
In 2008 Bart was introduced to "agile" as a test manager at a small bank. He then experienced and adopted the power of agile and decided to fully focus on agile consultancy. For him, working agile means deliver value together in a focused way and grow continuously. Co-create and win together. He believes that only multidisciplinary teams who are in contact with the customer are able to make the best products.
He has since proven himself as an agile consultant, trainer and coach. He has years of experience in guiding (management) teams to high performance. He also has a lot of experience in setting up agile organizations, in such a way that these new organizations deliver the right value autonomously (scaling).
His experience of 27 years ranges from embedded software to administrative software. Domains: finance (banking, insurance, pensions), consumer electronics, medical systems, farming, civil engineering, startups.
Bart is a computing scientist and therefore always has a sharp analytical overview and the skills to dramatically improve the software process (DevOps, Continuous Delivery, Test Automation).
From this rich experience he provides successful trainings and he guides expert groups to make others better.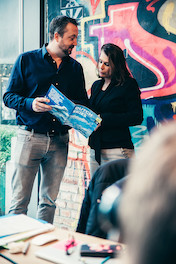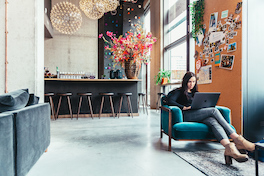 Upcoming training courses by Bart Bouwers