Our Training Programs
We offer OutSystems training and boot camps for teams and individuals. Let us know how we can help you with tailored training advice.
We offer a broad portfolio of personalized training programs designed for you. If you have a team of professionals looking for an upgrade, we will lift their skills to OutSystems and leave you to focus on your core business.
Our boot camps are designed to teach you the fundaments of developing with the OutSystems Platform. In-house boot camps are arranged exclusively for your organization, in person or online. They range between 3 to 5 days and include a hands-on training course.
The public boot camps are planned well in advance so that you can pick a convenient date and time. These boot camps are designed to teach you the basics of developing with the OutSystems Platform. No death by PowerPoint but fun and interactive.

Why choose us?
We are the top-rated OutSystems Global Training Partner with a customer satisfaction score of 9 out of 10. That satisfaction level has helped us win the Global Highest CSAT (Training Partner) Award! Besides that, we have delivered the most OutSystems boot camps of all partners. A recognition that we're extremely proud of!
What's more, we:
Have over 400 OutSystems-certified professionals, each committed to ensuring each student gets a strong foundation to build their career.
Deliver public and dedicated OutSystems Boot Camps to allow each student to perform in different real-life scenarios.
Support the student in their growth and prepare them for their professional career journey, giving them the much-needed strong jumpstart.
At OutSystems, and particularly within our Training Team, we are very happy for the recognition given to the team, as it is highly deserved and a testament to the high quality of training and impact the company is having worldwide.
Manuel Salgado - Head of Training at OutSystems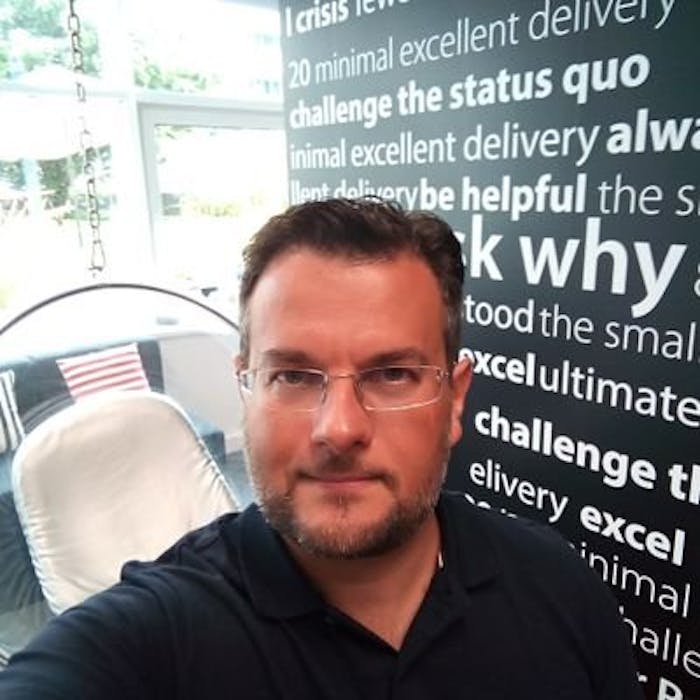 Meet your skilled OutSystems trainers