Description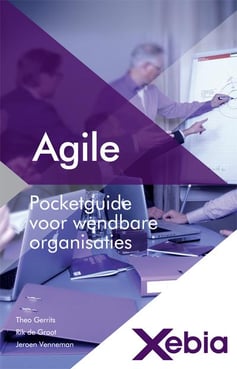 This Agile pocket guide is only available in Dutch.
Agile is a philosophy that ensures business results, especially in this rapidly changing world. The philosophy originated in the world of software development, but is much more widely applicable.
This book is about applying Agile from the team level to the level of the entire organization. It is the guide to the transition to structural Agile working and a handy reference work for those who already do and think Agile and want to take the next step.
The Agile pocket guide is a good basis for the 'Certify to inspire' program of the Agile Consortium with certification at the Agile Foundation, Practitioner and Master levels.
It is intended for managers, employees and coaches who are or will be dealing with the transformation to Agile.  
Topics covered: Agile on an organizational scale; Agile (project) management; Scrum in combination with PRINCE2; measuring the transformation; coaching styles; Agile, Lean and continuous improvement; distributed work; lead self-organizing teams; Agile and governance, and of course the book contains many practical tips.
The authors are Certified Agile Masters and have bundled their years of experience with Agile transformations in this book. The answers to the many questions from managers, teams and others have also been incorporated in this book. The result is this handy and practical overview of team Agile approach