This is the 3rd post in a series. You can find the older posts here:
Based on LinkedIn and Twitter feedback on previous posts some additions from the field!
Using perforation reinforcement to stick things to the wall
This tip comes all the way from Japan. I love it how it uses something for which it wasn't intended. These little circular stickers are normally used to reinforce perforation holes. And with the small dispenser, they can also be used as strong, small sticky tapes!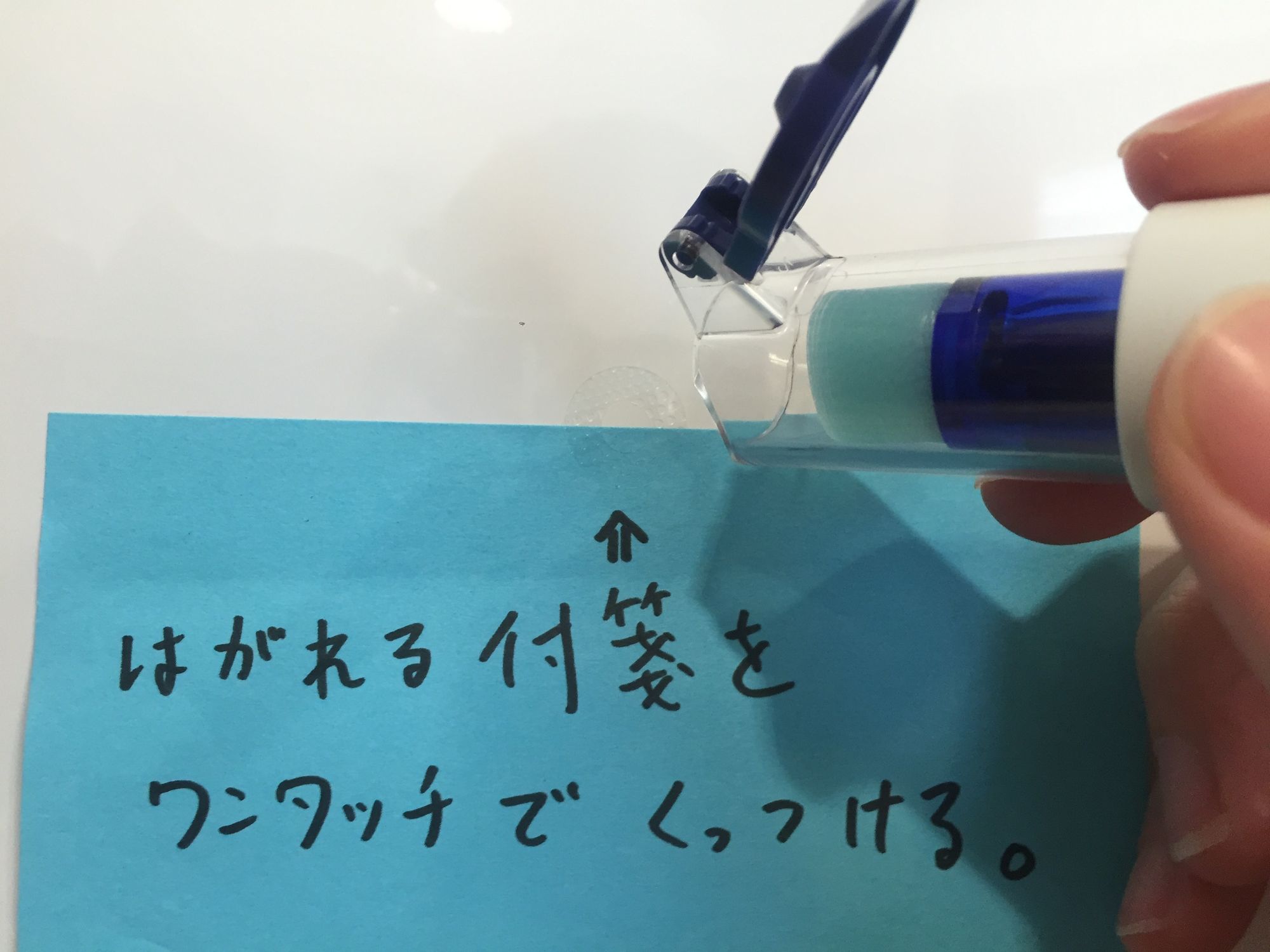 umm. i will introduce famous scrum shop. https://t.co/KrI7ou8yAl

— harasho 毎日ふんどし (@harasho) January 4, 2019
Scotch Restickable Glue Stick
If you're not up to abusing things in ways they weren't intended, then this Scotch glue stick is a great alternative. It turns any piece of paper into a post-it note! Ideal for training where we pre-print PBIs and when you're combining a physical and a digital board.
Vinyl tape for whiteboards
Some people can't stand warped lines... You shouldn't write on whiteboards with permanent markers (if you intend to use that whiteboard in for other purposes in the future)... So I use vinyl tape to quickly create semi-permanent, straight lines. Just attach to one end, unroll to the other end of the board and apply the whole line at once.
Instant camera
Add a little retro flavour to your board! Get a mini instant photo camera to your tool bag. Start training by taking a picture of each participant and put their names on it with a sharpie. Stick them on a magnet to turn them into signal-cues on your Impediment Board... There are a number of options, some purely old-school (shake it like a Polaroid picture):
Some pack a mini digicam and printer, giving you a digital capture of the photo as well.
As John says: Its basic but fun. The best thing is meeting a team for the first time and getting a photo is a good icebreaker.  By adding their name and key skill it can form a lasting reference  for stakeholders and people coming into the team space.  This has been great on some of the large scaled work I've delivered.
In a training class you can leave these camera's in the room for anyone to capture good vibes, interesting observations etc, a picture is more powerful than a sentence captured on a post-it.
Thanks: John Erikson
Diversity Markers
I recently attended a Scrum Trainer Face to Face in Melbourne Australia and had a great conversation with Wai Ling Ko about drawing and diversity. The default set of colours I carry has limited options for skin colours... Dark brown, skin-pink and... yellow? It looks like Neuland has been listening in because they just released their set of Diversity markers. Combine with the standard colour set to also include more colourful hairstyles and your drawings will become a lot more inclusive!
These are now also in my standard collection!
So what's in your bag?
I've found a couple of new gems since I started writing these posts. What's in your bag? Why should it be in mine? Leave a comment below!
Jesse is a passionate trainer and coach, helping teams improve their productivity and quality all the while trying to keep work fun. He is a Professional Scrum Trainer (PST) through Scrum.org, Microsoft Certified Trainer and GitHub Accredited Trainer. Jesse regularly blogs and you'll find him on StackOverflow, he has received the Microsoft Community Contributor Award three years in a row and has been awarded the Microsoft Most Valuable Professional award since 2015. Trainer certifications: He loves espresso and dark chocolate, travels a lot and takes photos everywhere he goes.