Google Cloud Learning Journey
Krijg inzicht in de kernmogelijkheden van Google Cloud in de vier technologiepijlers: netwerken, computers, opslag en database in een van de fundamental trainingen zoals de Google Cloud Fundamentals: Core Infrastructure-training of de Google Cloud Platform Fundamentals: Big Data & Machine leren. Heb je al ervaring met Google Cloud? Kies tussen een van onze professionele Google Cloud trainingen, zoals Architecting met Google Compute Engine, Security in Google Cloud Platform of Networking in Google Cloud Platform. Ben je een ontwikkelaar of programmeur en wil je jouw oude services moderniseren of cloud-native applicaties bouwen met de end-to-end-oplossingen van Google Cloud? De ontwikkeling van applicaties met Google Cloud Platform of Data Engineering met Google Cloud Platform is waarschijnlijk de training waar je naar op zoek bent.
Ontmoet jouw Google Cloud trainers
Onze trainingspartner in Google Cloud
Met trots onderdeel van Xebia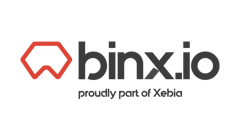 Waarom Xebia Academy
Xebia Academy is met trots onderdeel van Xebia: een internationaal netwerk van gepassioneerde pioniers die bedrijven beter, slimmer en sneller leren werken. Xebia biedt hoogwaardige consultancy, ontwikkelt innovatieve tools en traint mensen die willen blijven groeien. Onze trainers zijn toonaangevende experts, ook wel goeroes genoemd, met ruime ervaring. Meer dan 10.000 deelnemers brengen de kennis en skills die zij bij ons leerden nu succesvol in de praktijk. Ben jij de volgende?