Google Cloud Learning Journey
Gain an understanding of the core capabilities of Google Cloud in the four technology pillars: networking, compute, storage, and database in one of the fundamental courses such as the Google Cloud Fundamentals: Core Infrastructure training or the Google Cloud Platform Fundamentals: Big Data & Machine Learning. Do you already have experience in Google Cloud? Choose between one of our professional level Google Cloud courses such as Architecting with Google Compute Engine, Security in Google Cloud Platform or Networking in Google Cloud Platform. Are you a developer or programmer and do you want to modernize your legacy services or build cloud-native applications using Google Cloud's end-to-end solutions? The Developing Applications with Google Cloud Platform, or Data Engineering with Google Cloud Platform is probably the course you are searching for.
Meet your Google Cloud trainers
Our training partner in Google Cloud
Proudly part of Xebia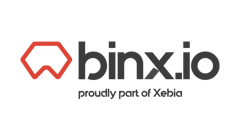 Why Xebia Academy
Xebia Academy is proud to be part of Xebia: an international network of passionate pioneers who teach companies to work better, smarter and faster. Xebia offers high-quality consultancy, develops innovative tools and trains people who want to continue to grow. Our trainers are leading experts, also known as gurus, with extensive experience. More than 10,000 participants are now successfully putting into practice the knowledge and skills they learned from us. Are you next?