Never before in the history of the MVP program (Most Valuable Professional) - which exists for more than 20 years - has one and the same company so many employees appreciated by Microsoft.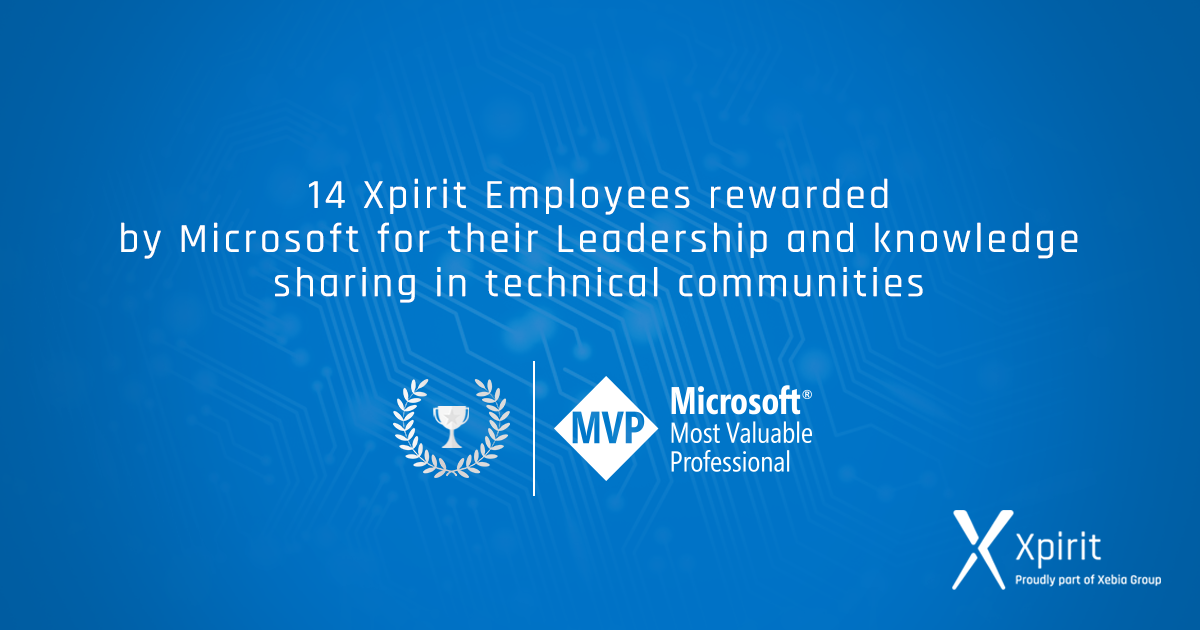 "We are very proud of our people. It is fantastic to see that 14 of us have received this award. Pride is the right word, because it is an acknowledgment for a group of special thinkers, who devote a lot of time to their field of expertise, in addition to their regular job. As an employer we try to support them as much as possible, but they actually make it happen themselves ." says Marcel de Vries, CTO and founder of Xpirit, also rewarded himself for the 14th time as an MVP and also part of the Microsoft Regional Director (RD) program.
Xpirit consultants have been closely involved in product development in the Microsoft world for years. Their dedication, eagerness to learn and knowledge sharing in the Microsoft community results in this so-called MVP status. Microsoft rewards employees for their dedication and sharing of experiences through writing articles and blogs, as well as sharing knowledge and speaking at conferences, seminars and webinars. These awards not only acknowledges their though leadership, but also opens possibilities to engage directly with the product teams in the US. This is a major benefit in serving our customers. It sometimes even results in extraordinary partnerships. Customers will continuously stay informed of the technological direction of Microsoft and will be provided with very quick insights into new trends in our industry. It automatically gives our customers a head Start in developments in technology and innovation.
Xpirit currently has 2 Microsoft Regional Directors and 14 Microsoft MVPs, making it the company with the most MVPs worldwide!