Xebia Group achieves the Training Partners Status in Amazon Web Services Partner Network in the Netherlands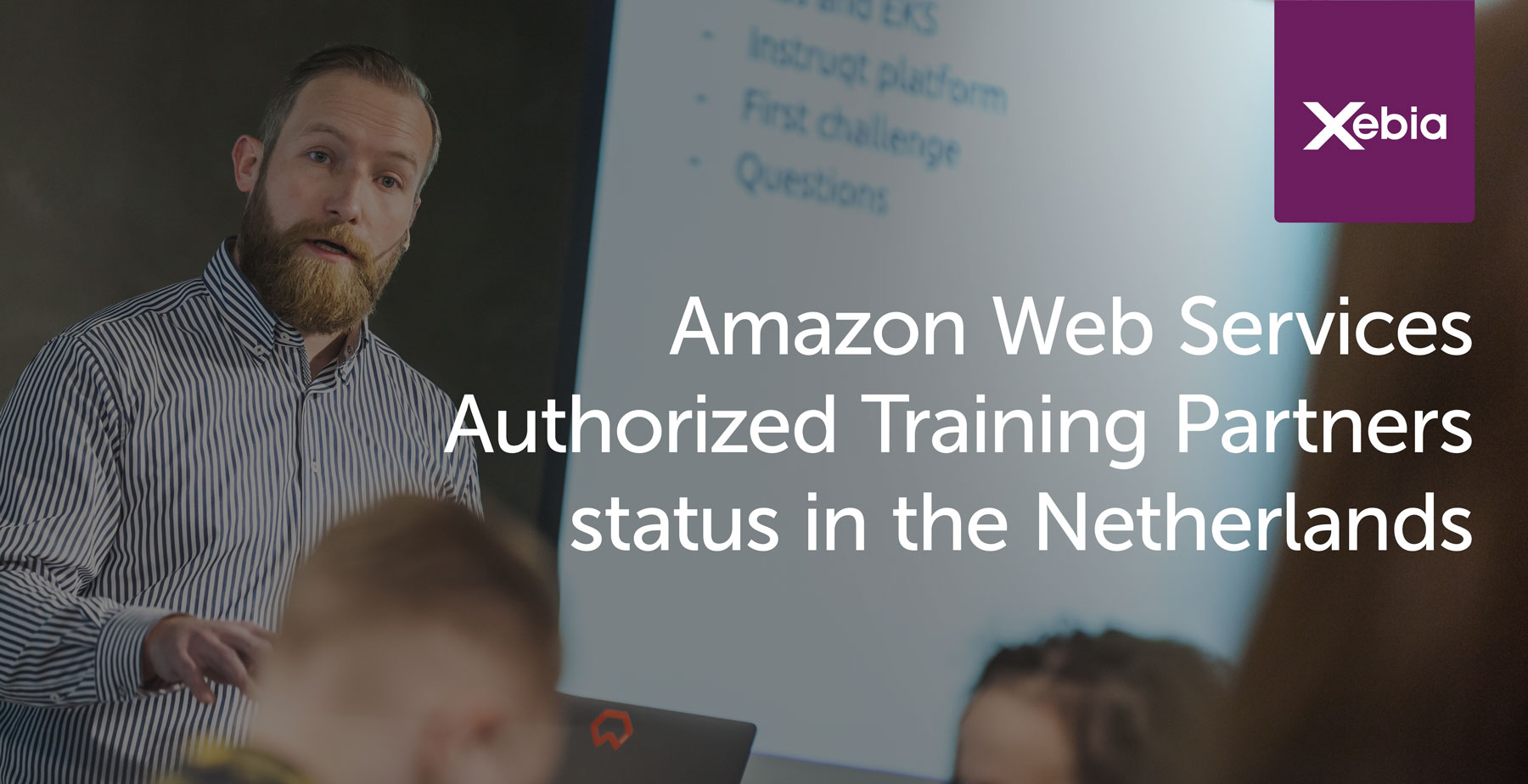 Xebia today announced that it has achieved the Training Partner status in the Amazon Web Services (AWS) Partner Network (APN). Achieving this status is recognition that Xebia met the robust requirements of AWS course delivery and is now endorsed by AWS to deliver our classroom-based training. The addition of AWS training complements Xebia's extensive training portfolio, which already contains learning journeys around data science and engineering, agile leadership, security, product management and DevOps.
Xebia, an Advanced AWS Partner, has an extensive track record in both IT consultancy as well as training delivery. Becoming an AWS Training Partner is an additional step in Xebia's journey with AWS. It is a demonstration of the powerful combination of both applied enterprise experience with AWS at organizations like WeTransfer, Royal FloraHolland, Quby, NN, and Portbase, as well as their experience with delivering training to thousands of professionals.
"It's our ambition to make every organization cloud-native. Right now, the lack of skilled people is the biggest limiting factor for our customers. We strive to overcome this by combining best-in-class consultancy services with the delivery of top-notch AWS training," says Bart Verlaat, managing director at Binx.io, the specialized cloud company within the Xebia Group.
As cloud technologies continue to assist organizations transform their businesses at a rapid pace, employees with the necessary cloud skills are in high demand. Customers will benefit from an instructor from Xebia, who is a member of the AWS Authorized Instructor Program. Starting in January 2020, Xebia will deliver AWS Trainings to enable their customers to use the cloud efficiently and securely.
Read more about our training offering
About Xebia Group
Xebia Group consists of seven specialized, interlinked companies: Xebia, Xebia Academy, XebiaLabs, StackState, GoDataDriven, Xpirit and Binx.io. With offices in Amsterdam and Hilversum (Netherlands), Paris, Delhi, Bangalore and Boston, the group employs over 700 people worldwide.
Xebia's services and product solutions address digital strategy; agile transformations; DevOps and continuous delivery; big data and data science; cloud infrastructures; agile software development; quality and test automation; and agile software security.