Microsoft just shipped an update for Microsoft Teams. It has the option to insert one of a set of predefined images. And a hidden one to add your own!
With a lot of people working from home now, we're giving the world a peek into our homes. It may not always be the most representative. You may not have a dedicated room (like me) and sit at the kitchen table. The option to inject a picture of your office or your favorite spot in the mountains is super useful.
To add your own images. Make sure they have the following dimension: 1920×1080.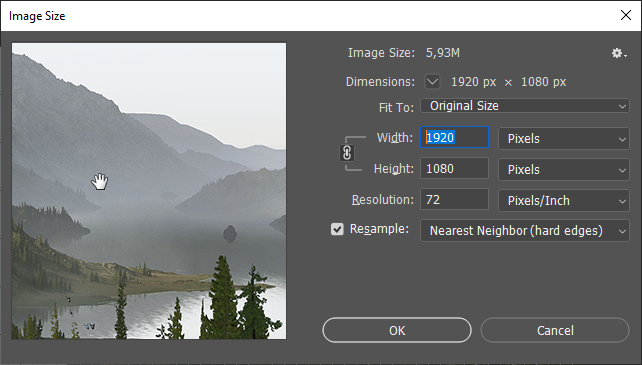 Then, the only thing you need to do is to save the image in the following (hidden) directory in jpg format in Windows:
%APPDATA%\Roaming\Microsoft\Teams\Backgrounds\Uploads
And on a Mac:
/Users/<account>/Library/Application Support/Microsoft/Teams/Backgrounds/Uploads

Your custom images will show up at the bottom of the list.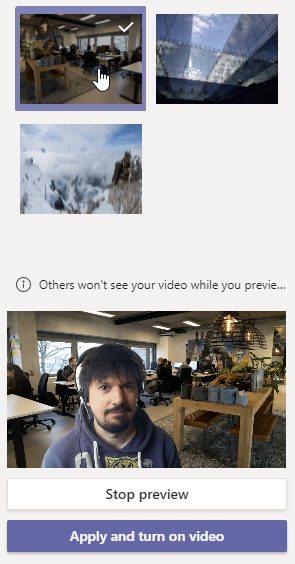 And as you can see, this puts me back in the office, with my virtual colleagues.
Jesse is a passionate trainer and coach, helping teams improve their productivity and quality all the while trying to keep work fun. He is a Professional Scrum Trainer (PST) through Scrum.org for the Professional Scrum Foundations (PSF), Professional Scrum Master (PSM) and Developer (PSD .NET) programs. With a strong background in the .NET platform and C#, Jesse is able to translate the needs of development teams when it comes to tools to manage work, build the code and keep quality up. He has contributed to a number of open source products that extend – as well as supported commercial tools like NDepend in their integration into – Team Foundation Server. Jesse regularly blogs and contributes to numerous communities on StackExchange and MSDN networks, he has received the Microsoft Community Contributor Award three years in a row and has been recently been awarded the Microsoft Most Valuable Professional award. He's spoken at conferences and user groups, including the Microsoft TechDays and the Scrum Day Europe. Trainer certifications: Professional Scrum Foundations Professional Scrum Master Professional Scrum Developer (.NET) Scaled Professional Scrum (SPS) Scaled Agile Program Consultant In past years Jesse has delivered ALM, Test Automation and Scrum training all over the world, most recently in Sydney, Milan and Bangalore. He has redelivered materials from industry leading partners as well as developed his own. In addition to the previously mentioned subjects Jesse has taught courses on Visual Studio, Object Oriented Analysis and Design, Design Patterns for C# developers, Unified Modelling languages and Regular Expressions. Jesse is married with Charlotte, recently became father of his first daughter and lives in a house that's more than a century old in the beautiful city of Utrecht. He loves espresso and dark chocolate, travels a lot and takes photos everywhere he goes.